A greeting for the Festival of Christmas to All God's People in Lutheran Church-Canada
December 24, 2012
One Comment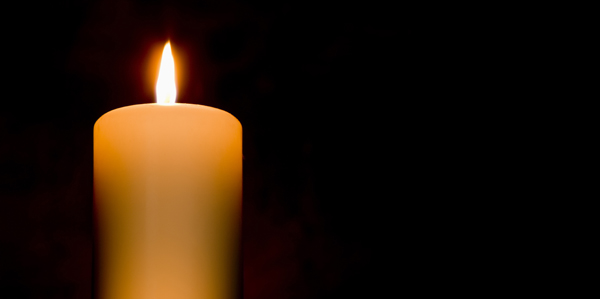 Treasured sisters and brothers across the land!
The Lord puts a special picture into our hands. He permits us to celebrate Christmas in a northern country. This festival falls during the darkest time of the year in our part of the world, when days are shortest and nights are the longest. Many people do in their homes what we do in ours. They light a candle which glows warm and bright in a dark room.
This is what the God of heaven and earth also did by sending His Son down to save us. Our world is dark in many ways … too many. The gloom brought on by the way people ignore the Lord and hurt each other often makes it dark. Nor is it just a matter of what others have done. The sins you and I have committed have made the night darker still. There's no point in pretending about that. Our world is laden with sin, weakness and failure. In many ways, that picture is not getting any brighter.
But, as the Bible says, "The true light that gives light to every man was coming into the world" (St. John 1:9). John was talking about Jesus Christ when he wrote that. Like a flame that warms the dark and brightens our way, Jesus came to be your Rescuer. We couldn't fix the darkness on our own. The cure had to come undeserved, as a gift. That gift came with the birth of Christ at Bethlehem. That gift is delivered to where you are sitting, time and again, through the Good News God brings in His holy Word.
You and I don't have to play make-believe, nor pretend the darkness isn't really dark. We can face up to the darkness of a fallen world because the Lord gives us faith to cling to the Child Who took His place on the straw of a cow's lunch box. In Christ we have all the warmth and light we need. He puts right what is wrong in our lives. He gives us what we need to cope with the problems that get you down in your family, your workplace, your community, and sometimes even in your church.
With these lines my co-workers and I reach out from coast to coast. We ask the Lord to bless the message of the newborn Jesus as it is sounded in your local churches and rejoiced over in your hearts. What an encouragement it is to have your love and prayer support throughout the year, and sometimes even to hear from you!
I pray God will open the door for you to bring this Christ to people all around you who need Him badly this Christmas, just as you and I do.
With love in Christ to one and all,
Robert Bugbee
President