A pure and simple gift: Is it really free?
December 7, 2011
No Comment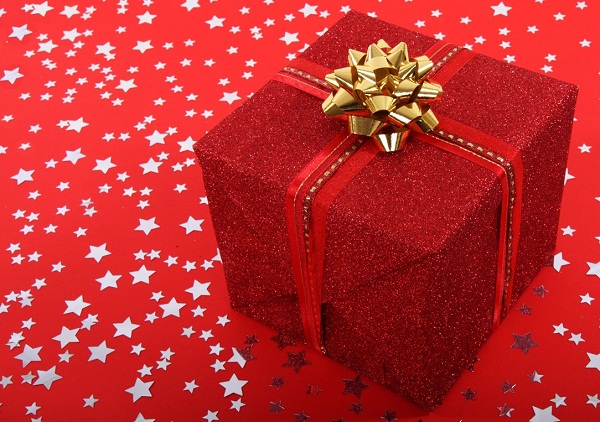 by Ian Adnams
The English language is perplexing at times, especially as it reflects cultural leanings. At this time of year we hear a lot about gifts. People are busy looking for the perfect Christmas gift for a loved one. Christians celebrate God giving the gift of His Son to rescue us from our life of sin.
Lately, in some advertising I've noticed a curious addition to the concept of gift and it has even crept into our own Christian phraseology—the concept of "free gift." This implies that there must be something called an "unfree gift." I checked dictionary.com and found the following definition for gift: "something given voluntarily without payment in return, as to show favour toward someone, honour an occasion, or make a gesture of assistance; present."
It's easy to see where the skepticism about the free-ness of gifts creeps in. According to the popular Christmas song "Santa Claus is coming to town" whether we receive gifts is dependant on being bad or good, "so be good for goodness' sake." If you have to do something to receive something, it's not a gift; it's a reward or even payment.
I'm not sure the "free gift" a department store had for me once I paid the $6.99 shipping and handling fee was a gift. If it was, you'd think they would find a way to get it to me.
A recent TV advertisement features a young girl quizzing a bank teller about the true nature of the institution's "free" services. The employee assures her that everything advertised as free is without charge. "You wouldn't lie to me would you?" she asks. "Because if you do that would make you a bad person."
Then there's the old saying "There's no such thing as a free lunch." In other words, whatever you want, you have to work for it.
Is it any wonder in a society so distrustful of anything free people fail to grasp the essence of God's grace? A Canadian newspaper now features a section where people can report acts of "grace" like someone ahead in the drive-thru at Tim Horton's who pays for your coffee. For some, that's as close to understanding grace as it gets.
What we're dealing with here is an unmerited gift from God. While we were still His enemies, He called us into His family. Think about people you really don't get along with and imagine – out of the blue – inviting them to become part of your family, opening your heart and loving them as if they were your own child. That's nothing compared to what God did for us in Jesus Christ.
What we're dealing with here is an unmerited gift from God.
And God's pursuit of this relationship is relentless. From the moment of Adam and Eve's disobedience and rebellion, God has done everything to bridge the chasm created by their sin and ours. He used every means imaginable to express His love for humanity finally humbling Himself to the point of becoming one of His creation – a baby – Jesus whose birth we celebrate. God the father Almighty, Creator of heaven and earth encased in human flesh, entering the world totally helpless. Why? So that He could repair the relationship with a creation that wants nothing to do with Him.
His rescue plan that saves us from sin and the eternal death sentence we deserve comes directly from His heart. We don't do anything, because we can't. Nothing we do can ever earn His favour and forgiveness. It's a nice gesture to buy someone coffee unawares, but it does nothing to earn 'points' with God. He's not interested in what we do; He is interested in who we are, whose we are and how our lives reflect His love not our love.
God's forgiveness that reconnects us with Him is a gift. To call it a free gift is redundant. To say it is an unearned gift betrays our misunderstanding of the word gift.
Out of perfect love God gives to us His forgiveness, a gift He established by allowing His son Jesus Christ to take on our sins, suffer and die despite living a perfect life. That He rose from the dead shows that He defeated our final enemy for us. He did it all and God gives to us new life and eternal life through the water and Word in baptism. He strengthens our faith through His own body and blood in Holy Communion and speaks to our saint-yet-sinner souls through His Word. His grace takes care of our every breath and daily bread.
At some time this season you will likely sing or hear the carol "O Little Town of Bethlehem." The third verse says it all:
How silently, how silently
The wondrous gift is given!
So God imparts to human hearts
The blessings of His heaven.
No ear may hear His coming,
But in this world of sin,
Where meek souls will receive him still,
The dear Christ enters in.
God gives us a gift. All we do is receive it. "God so loved the world that He gave His one and only Son, that whoever believes in Him shall not perish but have eternal life. For God did not send His Son into the world to condemn the world, but to save the world through Him" (John3:16-17).