BOD discusses Strategic Directions
October 25, 2012
No Comment
WINNIPEG – The Board of Directors (BOD) of Lutheran Church–Canada (LCC) met for three days of meetings October 18-20 in Winnipeg.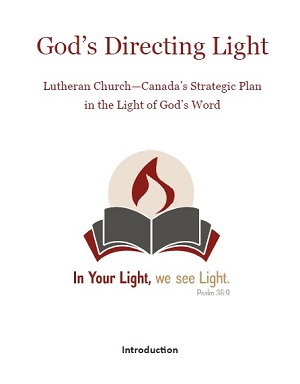 A major portion of time was dedicated to re-evaluating LCC's 2009 Strategic Plan. BOD members broke into small groups to discuss specific directions of the plan in greater detail—examining whether LCC had achieved its goals over the past triennium, what areas still needed improvement, and what emendations to the Strategic Plan were necessary. During these discussions, the BOD welcomed input from LCC's Executive for Missions Rev. Dr. Leonardo Neitzel, Treasurer Dwayne Cleave, and Communications Manager Mathew Block on sections of the strategic plan related to their areas of expertise. The discussions will help guide LCC's BOD over the next triennium.
At the meeting, Dr. Neitzel highlighted the series of Bible studies on the Strategic Plan recently released by LCC. The series of studies explores how LCC's strategic directions can impact the mission and ministry of every congregation and member of Lutheran Church–Canada. Dr. Neitzel encouraged members to use the Bible studies in their own congregations. The series of studies can be found at www.lutheranchurch.ca/strategy.
Among other topics, the BOD heard reports on missions, communications, church relations, finances, and seminary education. The last topic generated considerable discussion, as First Vice-President Nolan Astley revealed potential seminary recruitment strategies being discussed by the Council of Presidents.
Meetings ran smoothly throughout the three days, barring some minor sleep deprivation Friday morning; out-of-town members of the BOD had their sleep interrupted Thursday night when a small fire broke out in the hotel where they were staying.
——————–