Celebrating Scout-Guide Week 2014
January 22, 2014
No Comment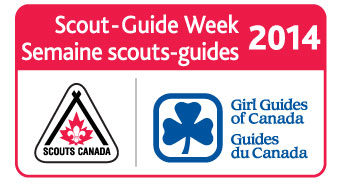 CANADA – Lutheran Church–Canada congregations wishing to recognize 2014's Scout-Guide Week are encouraged to download this year's bulletin insert for the event (February 16-23). The annual event celebrates the work of Scouts and Girl Guides in Canada.
""Many Lutheran congregations support Scouts and Girl Guides by providing leadership, meeting places, and administering various stages of the Religion in Life Award," the insert reads, before suggesting potential ways congregations "might get involved in Guiding and Scouting as an expression of youth ministry."
The insert was prepared by Rev. Michael Diegel, the Lutheran Council in Canada's representative to Scouts and Girl Guides. Download the bulletin insert here.
For more information on Scouts Canada and Girl Guides of Canada, please visit their websites at www.scouts.ca and www.girlguides.ca. For more information on the Religion in Life Award awarded by Lutheran churches, see this document.
———————