Christmas Worship 2013
December 19, 2013
4 Comments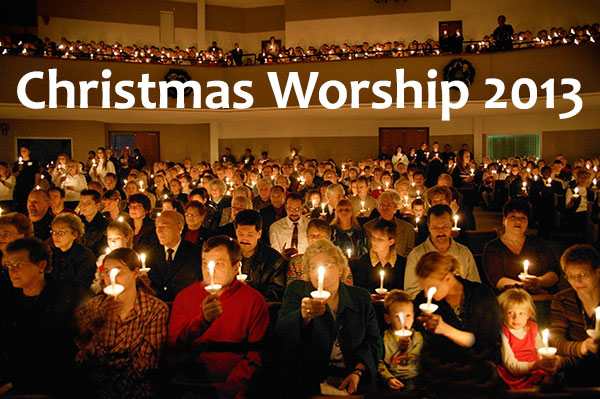 CANADA – For those traveling during the Christmas season, it can be difficult to find out the times and locations of worship services. For that reason, Lutheran Church–Canada (LCC) is listing online the seasonal worship service times for its churches across the country.
Visit LCC's website here, and click on the province where you'll be spending Christmas. Then, scroll down to find a church near you. Click on the "Seasonal Services" button to find out details regarding holiday worship services. If your church doesn't have its seasonal services listed on the website, try its phone number for more details.
Of course, not everyone can venture out Christmas Eve, because of health problems, issues of distance, or other concerns. That doesn't mean they have to miss out on worship though. Lutheran Church–Canada will broadcast online the Christmas Eve service of Mount Olive Lutheran Church (Regina, Saskatchewan), beginning at 5:00 p.m. (CST). To watch online, tune into this page Christmas Eve.
———————