CLWR seeking Executive Assistant
August 2, 2016
No Comment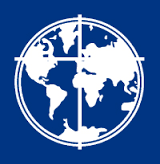 WINNIPEG – Canadian Lutheran World Relief (CLWR) is seeking a full-time Executive Assistant (maternity leave replacement) at its Winnipeg office.
The individual will be responsible for senior administrative support to the Executive Director (primary), the Board of Directors, the Finance & Administration Director, and other staff, and coordination of administrative services for the organization.
Required skills/knowledge include a Business Administration or related certificate/diploma and/or a minimum of 5 years professional work experience in administration. A full job profile is available at www.clwr.org.
To apply, please submit a cover letter and resume to hr@clwr.mb.ca by August 15, 2016.
Motivated by Christ's love, Canadian Lutheran World Relief and Lutheran Church–Canada work in effective partnership to improve day-to-day life and provide opportunity for long-term sustainability in communities around the globe. Within Canada, CLWR assists Lutheran communities engaged in refugee resettlement.
———————