CLWR seeking Full Time Donor and Communications Officer
August 9, 2018
No Comment
Job Posting – Donor and Communications Officer – Community Relations Department

Canadian Lutheran World Relief (CLWR) is seeking a full time Donor and Communications Officer in its Winnipeg office. This position is a 12-month term with possibility of extension.
Inspired by God's love for humanity, Canadian Lutheran World Relief challenges the causes and responds to the consequences of human suffering and poverty, through community development, emergency relief, refugee resettlement, and other programs.
The Donor and Communications Officer is a key member of the Community Relations team. Under the direction of the Community Relations Director, this role provides support in developing and implementing the Community Relations Communications and Resource Generation Plan.
The Donor and Communications Officer is responsible for the communications and promotional functions of the team, providing management of web-based communication tools, social media, and the promotional and design needs of the agency. The Donor and Communications Officer will support the establishment and maintenance of donor relationships.
Preferred skills/knowledge includes an undergraduate degree in a related field, a minimum of 5 years of experience in a similar role, knowledge of website management, social media, design, development, writing, and fulfillment of program and campaign material.
Management experience and demonstrated leadership abilities will be required. Knowledge of humanitarian assistance and international development would be an asset, along with an understanding of the Lutheran constituency and experience working in a faith-based charitable organization.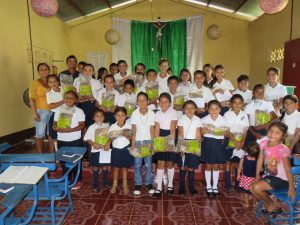 CLWR believes that social fabric is enriched by individual and collective contributions of a diverse population. We therefore support hiring practices and a staff composition that consider the benefits of a diverse staff team, where "diverse" means (but is not limited to) differences in ethnicity, gender, sexual orientation, physical abilities, religious beliefs, and/or political beliefs.
A full position profile is available at www.clwr.org.
To apply, please submit a cover letter, resume, 3 references and a portfolio sample to hr@clwr.org by August 21, 2018.