Conference to explore relationship between indigenous peoples and the Christian faith
March 12, 2018
No Comment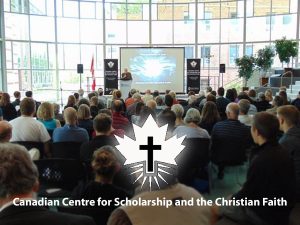 EDMONTON – At its annual conference The Canadian Centre for Scholarship and the Christian Faith, a think-tank headed by Lutheran Church–Canada pastor and Religious Studies professor Rev. Dr. Bill Anderson, will explore the theme "Indigenous People and the Christian Faith: A New Way Forward."
Scheduled for May 4-5, 2018 at Concordia University of Edmonton the conference will feature keynote speaker Dr. Cheryl Bear from the Nadleh Whut'en First Nation in British Columbia. She is a faculty associate with Regent College in Vancouver with a passion for bringing the Gospel to indigenous people in culturally relevant ways. Also an award-winning musician, Dr. Bear will combine her scholarly and musical insight to explore how indigenous people can heal from the past, act today, and have a bright future with Christian faith.
"I believe this is a significant conference for so many reasons" says Professor Anderson. "Without denying nor trying to mitigate a horrific past, we are stuck unless we move 'past the past.' This conference acknowledges the real past but focuses on a new way forward."
The conference hopes to attract those interested in exploring, learning, and thinking about ways the Christian community can work with indigenous peoples and discover new approaches and understandings with love, forgiveness, truth and reconciliation. "The conference is an opportunity to dream big and figure out ways to make it happen," Anderson explains.
In addition to speakers, the event will include an exhibit of indigenous artwork and a presentation by Inuit artist Alexander Angnaluak the Governor General of Canada's recipient for the National Aboriginal Role Model award. He has received many other awards for his life and artwork—including the Historica Canada Indigenous Art Award.
The Centre is calling for interdisciplinary academic papers and presentations based on the theme from the Humanities and Social Sciences perspectives and from the sub-disciplines of philosophy, theology, psychology, sociology, history, culture, art, and ethics. More information is here.
To register, go to https://goo.gl/imNeSJ.
A limited number of grants are available for clergy to attend free of charge. Apply at http://www.ccscf.org/conference/clergy-grants/.
Applications for student grants are available at http://www.ccscf.org/conference/grant/.
For further information please contact Rev. Bill Anderson.