Criminal Code protections for clergy, worship services to be retained
November 9, 2017
No Comment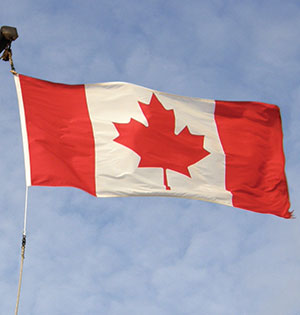 CANADA – Contentious plans to remove protections from the Criminal Code preventing interference with clergy and the disturbance of worship services have been reversed, following a vote by the Standing Committee of Justice and Human Rights on November 8, 2017.
The proposed changes had been part of the federal government's Bill C-51, the stated intent of which was to update and remove obsolete provisions from the Criminal Code. But Canadian religious leaders from across the spectrum expressed deep concern with the plan to strike Section 176, which protects clergy from interference in the performance of their religious duties and protects religious communities assembling for worship and other religious purposes.
Lutheran Church–Canada President Robert Bugbee had earlier joined a number of other Canadian faith leaders in issuing an interfaith letter at the end of October expressing their concern over the proposed deletion of Section 176. Instead, they argued, the section should be retained and have its language updated.
"At a time of growing concern about intolerance toward religious groups in Canada, Parliament's duty to ensure the protection of faith communities is especially critical," the letter explained, noting a recent Statistics Canada report indicating more than a third of all hate crimes in Canada in 2015 were against religious communities. "As faith leaders, we are deeply concerned with Bill C-51's proposed removal of section 176 of the Criminal Code of Canada which provides specific protections for these communities."
"Religious freedom has been given explicit and singular protection under the law, and is rightly regarded as a uniquely important and foundational element of our entire human rights system," the letter continued. "The removal of section 176 would relegate religious freedom to a secondary consideration, indistinguishable from other concerns involving public safety."
Signatories to the letter represented some of the largest religious groups in Canada. Christian leaders included the heads of Anglican, Baptist, Brethren, Catholic, Evangelical, Lutheran, Mennonite, Orthodox, Pentecostal, Presbyterian, Reformed, and Wesleyan traditions, among others. Other religious groups represented included Buddhist, Jewish, Muslim, Sikh, and Unitarian communities.
The letter is available to download in both English and French.
———————