Do Lutherans read the Bible?
October 15, 2012
5 Comments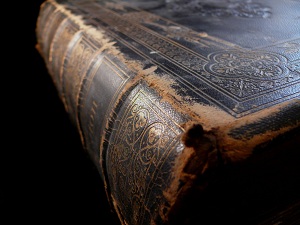 ONLINE – The Discipleship Task Force Committee of Lutheran Church–Canada (LCC) asks LCC members to take its survey on Bible reading. The purpose of the survey is to paint a broad picture of individual and group Bible study in LCC congregations, identify obstacles to daily Bible reading, and brainstorm resources to encourage Bible reading among LCC members.
LCC members can take the survey online, or can download a pdf of the survey to fill out manually. Surveys that have been printed out can, once completed, be scanned and emailed to tfsurvey@sasktel.net, or sent by mail to the address below.
Lutheran Church–Canada, The Alberta-British Columbia District
Attention: Daryl Becker
7100 Ada Boulevard
Edmonton, AB  T5B 4E4
LCC's statistics show that only 10% of congregants are regularly involved with Bible studies in their congregations. Very few LCC members are presumed to engage in personal daily Bible reading. "This is a grave concern for us all," the Discipleship Task Force warned in an open letter earlier this year. "The Scriptures are God's means whereby He nurtures and strengthens our faith in Jesus Christ. We grow weak and susceptible to the temptations of the world, the devil, and our own flesh when we disconnect ourselves from God and His Word of Life."
The Discipleship Task Force has also released a brief PowerPoint presentation highlighting the importance of Bible reading in the Christian's life. The presentation can be used by pastors to introduce the survey to congregants, or by individual readers interested in knowing more abut the task force.
——————–