Feed the fire
August 15, 2013
One Comment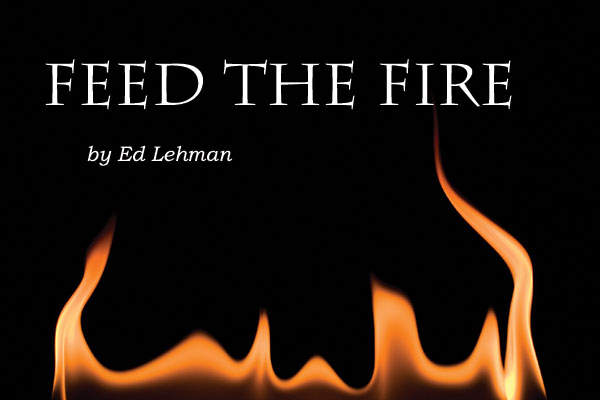 This article by Rev. Dr. Ed Lehman appeared in the July 1988 issue of The Canadian Lutheran, the first issue of the magazine to appear following Lutheran Church–Canada's (LCC) founding convention. Now, twenty-five years later, we've asked Dr. Lehman to re-read his original article and provide a response to it. Is the fire still going? See his answer here.
by Ed Lehman
How do you keep a fire going?
You feed it.
There was something of a fire going in Winnipeg a few weeks ago. Over one thousand of God's children, with a common faith and a common goal, met to participate in the establishment of a new synod, Lutheran Church–Canada. Fire was evident in the dedication of the delegates and the enthusiasm of the visitors.
But whatever fire was ignited at our convention was possibly only because of a much greater and deeper fire—that ignited by the Holy Spirit Himself. For this was Pentecost, not merely on the calendar, but revisited in our hearts.
Many would like the emotional high of our convention to continue. They want to keep the fire going. But that can only be done if the fire is fed. And it is fed not by the nostalgic memories of Winnipeg, not by looking at pictures or reminiscing about good feelings. It is fed by the real Pentecost. It is fed by the Spirit.
For us today, removed by time from Winnipeg, and by distance from Jerusalem, the feeding of the fire occurs in less spectacular ways. The Word of God enters our hearts when we read it or hear it, and when we receive it in the Sacraments. God's Spirit, working through the Word, convicts us of our sin, sends us to our knees, and then touches us with the absolution of Christ earned and uttered on the Cross, "Father, forgive them…"
If, then, we want to keep the fire of enthusiasm alive, we need to be fed and fired by God's Word.
If we want to keep the fire of enthusiasm alive, we need to be fed and fired by God's Word.
But there is also an object lesson here. Fire requires two things: oxygen and a combustible element. Strange, isn't it? Oxygen sustains life; the combustible element surrenders it. So, too, God puts His life in us. In loving and obedient response, we surrender in service to Him and to our fellow men. The fire consumes, but it does not destroy. Jesus said, "Unless a kernel of wheat falls on the ground and dies, it remains only a single seed. But if it dies, it produces many seeds. The man who loves his life will lose it, while the man who hates his life in this world will keep it for eternal life" (John 12:24-25). Christ gave Himself in service to us. It's not too much that we give ourselves to Him.
As Lutheran Church–Canada moves beyond its infancy, people will be judging it by a variety of standards: How big is it? How is it making out financially? What new missions are being started? These are all legitimate questions. But underlying them all is a far more fundamental question: is Lutheran Church–Canada receiving and responding to the life-giving Word through which the Holy Spirit creates and breathes fire into His Church?
That fire has been lit. Consume us, Lord, in Your service!
———————
Rev. Dr. Ed Lehman was Lutheran Church–Canada's first national President following the 1988 founding convention. Dr. Lehman's 2013 response to the above 1988 article appears here.