Funding questions delay board actions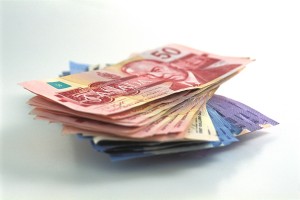 As happens in many congregational meetings, finances played a major part in the discussions during Lutheran Church–Canada's Board of Directors (BOD) meeting, March 3 and 4 in Winnipeg.
The board adopted a $1.6 million balanced budget for the year. Synod funding depends on commitments from LCC's three districts, who in turn rely on funding from congregations. LCC treasurer, Dwayne Cleave expressed his thanks to the districts for their "ongoing support of the work we do together as Lutheran Church–Canada." He noted, however, that the Central District continues struggling financially and the East District's commitment is tied to a fixed percentage of what it receives from congregations.
Synod's budget supports LCC's seminaries and university college, the core overseas mission budget, communications, international church relations, and the administrative boards and commissions mandated by the constitution. The 2011-12 budget is almost $146,000 less than the previous years' resulting in reduced funding for higher education and communications.
In addition to budget decisions, the board heard from three committees which assessed the task force reports awaiting action. Both the board's executive committee and its Committee on Cultural Properties and Archives found their work complicated by actions over which they had no control.
Although the BOD asked the Task Force on Cost-efficient, Sustainable Seminary Education to provide cost projections and some legal opinions, neither were available for the meeting due to unforeseen circumstances. The board expects to receive the information by March 11. Despite the delay, members of the board engaged in thoughtful discussion about the report, laying the foundation for further decisions once the new information is available.
After a conference call meeting earlier in the week, the Committee on Archives and Cultural Properties provided a detailed analysis of the Task Force Report on Cultural Properties and Archives including recommendations for action. However, uncertainty over the long-term funding of the Lutheran Historical Institute (LHI) in Edmonton put any BOD actions on hold. LHI is key to the current and future heritage program of Lutheran Church–Canada.
An ad-hoc committee reviewed the task force report on LCC's vicarage program and recommended the BOD adopt the report. The board sent an overture to the convention which will allow for further discussion. The report concluded the current program is not broken but simply needed some minor changes. One of the key recommendations is the creation of a vicarage fund to which each congregation would contribute by assessment. The pooled funds would allow a vicar to serve a congregation which may not normally be able to afford it.
The BOD will meet again by conference call Friday, March 11.