In the Light of God's Word: New resources for studying LCC's Strategic Direction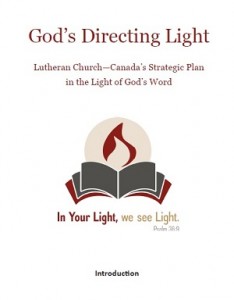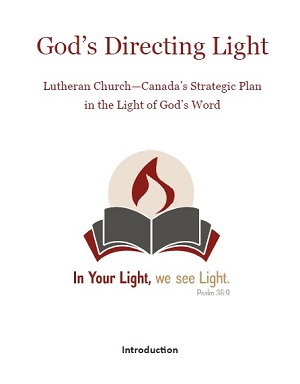 Lutheran Church–Canada's (LCC) Handbook calls for the president to gather representatives from across the Synod to meet with the Board of Directors every three years for a planning conference. During this conference the participants study God's Word, review the environment in which LCC carries on its ministry, hear reports from the field, analyze data collected from various sources, and seek God's wisdom in providing direction.
Participants at the 2009 planning conference identified eight directions and strategies which they believed were most pressing for Lutheran Church–Canada to address. Now, LCC is happy to present a series of Bible studies exploring how the directions can impact the mission and ministry of every congregation and member in our church body. Entitled "God's Directing Light: Lutheran Church–Canada's Strategic Plan in the Light of God's Word," the series can be found at LCC's website at www.lutheranchurch.ca/strategy.
"We are grateful to our Lord God for this series of Bible studies, which focus on His Word, the light beam and guide helping us carry out our mission and ministry related to Lutheran Church–Canada's Strategic Directions," said LCC's Executive for Missions and Outreach Rev. Dr. Leonardo Neitzel. "We thank the authors who prepared the Bible studies, and those who revised them for use in the church."
Authors and team leaders of the studies include Rev. James Avery (Bethel Lutheran, Sherwood Park, Alberta), Gary Brucker (First Lutheran, Kelowna, B.C.), Deacon Daryl Becker (ABC District), Rev. William Ney (Lutheran Association of Missionaries and Pilots), Rev. Ken Maher, (Christ our Hope Lutheran, Collingwood, Ontario), Rev. Wayne Olsen (La Ronge Lutheran Fellowship), Rev. Dr. Dieter Kays (Faithlife Financial, emeritus), and Rev. Phillip Washeim (Redeemer Lutheran, Victoria, B.C.).