LAMP seeking mission staff
October 11, 2016
No Comment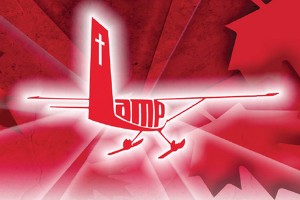 CANADA – Lutheran Association of Missionaries and Pilots (LAMP) is inviting inquiries and nominations for full-time missionary staff to join them in sharing the Gospel in remote areas of Canada.
Due to continued growth and demand for LAMP's ministry in First Nations communities in northern Ontario, Manitoba, Saskatchewan, and British Columbia, the mission organization is seeking full-time staff to support local northern ministries and mission teams.
"Communities in northern Canada have great interest in hearing the Gospel," said Ron Ludke, Executive Director of LAMP. "They are inviting us to come. But right now, we don't have enough missionaries to respond to the invitations we're receiving."
That puts the mission agency in an unusual situation, Executive Director Ludke explains: "Thanks to the generous gifts of both Canadians and Americans, we have the financial resources to support additional outreach in the north. And the people there are eager for us to come. The challenge right now is finding missionaries—lay or ordained—to fill the need."
In many ways, the situation mirrors the words of Jesus: "The harvest is plentiful, but the workers are few; therefore pray earnestly to the Lord of the harvest to send out labourers into His harvest" (Mathew 9:37-38).
LAMP is a cross-cultural ministry specializing in sharing the Gospel in remote areas of Canada. It is both a Listed Service Organization of Lutheran Church–Canada and a Recognized Service Organization of The Lutheran Church—Missouri Synod. Potential applicants from either church body are invited to inquire about serving with LAMP.
For additional information on LAMP, visit their website at www.lampministry.org. For additional information on open missionary positions, please contact Executive Director Ludke by email at ron@lampministry.org or by phone at 1-800-307-4036.
———————