LCC joins faith groups calling for change in government jobs application
January 25, 2018
One Comment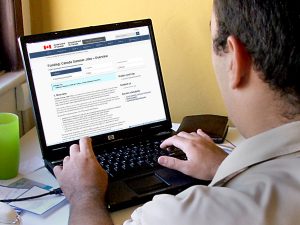 WINNIPEG- The president of Lutheran Church–Canada, Rev. Timothy Teuscher, joined 80 other Canadian religious leaders and faith-group representatives calling on Prime Minister Justin Trudeau and the Government of Canada to "amend the Canada Summer Jobs guidelines and application process so that it does not compel agreement or belief, and allows religious organizations to stay true to their communal identity and beliefs." Currently, applicants for the federal funding must attest to upholding Charter Rights including its "underlying values" such as reproductive rights (abortion) and LGBTQ2 rights.
The letter affirms that "the promise of a free and democratic society is that there be no religious or ideological tests or conditions to receiving government benefits or protection."
LCC's president, who will be officially installed on Sunday, January 28, noted that while upholding the Lutheran two-kingdoms understanding—God's kingdom of the spiritual realm and the earthly kingdom dealing with temporal matters—"we need to speak out when there is an intersection of the two that clearly violates Scripture and our confession."
A number of LCC congregations and affiliated organizations apply for the federal student summer jobs funding to provide children's and other community-focused activities during the summer. This is the first time a government funding program has applied a values-based eligibility test to applications.