LCC President calls for prayer following Ottawa attacks
October 22, 2014
No Comment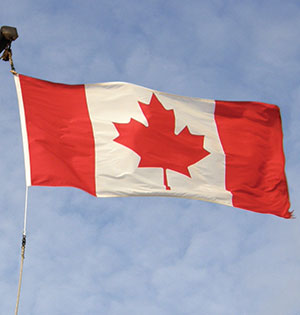 OTTAWA – News of multiple shootings in downtown Ottawa left Canadians reeling Wednesday morning. Shots were fired at Canada's War Memorial, where one Canadian soldier was shot and killed. Parliament was also targeted, with as many as fifty shots fired inside the Centre Block today, according to The Ottawa Citizen,
Canada's major parties were holding caucus meetings today in Parliament, but the prime minister and the leaders of the NDP and Liberal party were all confirmed to be safe. One Parliamentary guard was wounded in the leg during the incident, and is currently recovering in hospital. The gunman in Parliament was shot and killed, but police say they are still searching for other suspects.
"This is truly tragic news," said Lutheran Church–Canada President Robert Bugbee. "We thank God for the service of our police officers, who prevented the gunman in Parliament from doing greater harm. And we ask that God guide the authorities as they seek additional suspects."
"I call on our churches around the nation to lift up the situation in Ottawa in prayer," he continued. "May God grant courage to the people of Canada in this difficult time, and may the love of Christ be a source of comfort to us all."
Police have not yet confirmed a motive for the shooting, but recent events have left many worried it may be an act of terrorism. Just two days earlier two soldiers were run down by Martin 'Ahmad' Roleau. In a statement, the Royal Canadian Mounted Police noted that "this individual was known to federal authorities including our Integrated National Security Investigations team in Montreal who along with other authorities were concerned that he had become radicalized." Following the attack, police engaged in a car-chase with the assailant, until his car eventually flipped. The man allegedly exited the car brandishing a knife, at which time he was shot and killed.
Posts on Roleau's social media account highlighted his radicalized Islamic faith. In a Facebook post on October 17, Roleau wrote: "Allah has promised the hypocrite men and hypocrite women and the disbelievers the fire of Hell, wherein they will abide eternally. It is sufficient for them. And Allah has cursed them, and for them is an enduring punishment." His Twitter account bore a banner emblazoned with the logo of the Islamic State, a group which earlier in September called on its followers to attack Canadians.
"If the threat of terrorism rears its head in Canada, we must turn to God in prayer," said President Bugbee. "First, that He would grant our authorities wisdom in dealing with these threats. Second, that our people would share the comfort of Christ with their neighbours around them. And third, that God would work in the hearts of those who would commit violence, that they would turn from their evil ways to find the God of mercy, Jesus Christ."
"We ought also to pray for Christians in Iraq and Syria," he continued, "as well as other places, who face deadly persecution for the faith on a daily basis. May the Holy Spirit be with them, to give them courage and comfort through Christ our Lord."
———————