LCC seminaries celebrate convocation, announce placements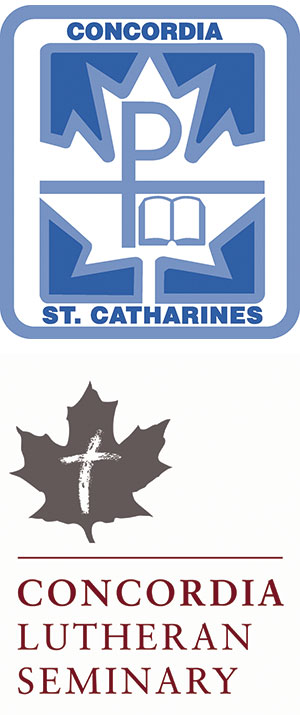 CANADA – Lutheran Church–Canada's two seminaries—Concordia Lutheran Seminary (CLS – Edmonton) and Concordia Lutheran Theological Seminary (CLTS – St. Catharines, Ontario)—held their convocation services this past weekend. At the event, pastoral graduates received their first calls and vicars received their placements.
Pastoral candidates:
Basil Christoforidis (CLTS) to Duchess/Taber, Alberta
Tyson Mastin (CLTS) to Plato, Minnesota (LCMS)
Justin Miller (Concordia Theological Seminary, Fort Wayne, Indiana) to Dryden/Vermilion Bay, Ontario
Johannes (John) Nieminen (CLTS) to Melville/Neudorf, Saskatchewan
Paul Preus (CLTS) to Ellendale, North Dakota (LCMS)
Jeremy Richert (CLTS) to Milk River/Magrath, Alberta
Vicars:
Cody Cooper (CLS) to LaRonge Lutheran Fellowship, LaRonge, Saskatchewan
Keith Hoveland (CLS) to Good Shepherd Lutheran, Valleyview, Alberta
Eric Moffet (CLS) to Foothills Lutheran, Calgary, Alberta
Earlier in May, DPS students received their placement information. Biographical information on graduating pastoral and DPS candidates will appear in the May/June print edition of The Canadian Lutheran.
In addition to this year's graduates, Concordia Lutheran Theological Seminary is celebrating the first calls of three of its graduates from 2013. In January, Rev. Wesley Hromowyck was called to serve as Assistant Pastor at Zion Lutheran (Columbus, Ohio). He was installed January 19, 2014. In a special service held May 1 at CLTS, Rev. Seungwoo (Sam) Choi was called to serve the newly-formed dual parish of Toronto's Korean Lutheran Church (which meets at Trinity Lutheran) and Holy Trinity Lutheran (Bradford, Ontario). Rev. Andrew Preus received his first call during CLTS' 2014 Call Service. Rev. Preus has been called to serve Trinity/St. Paul in Guttenberg/McGregor, Iowa.
———————