LCC Seminaries prepare for annual call service
April 19, 2016
No Comment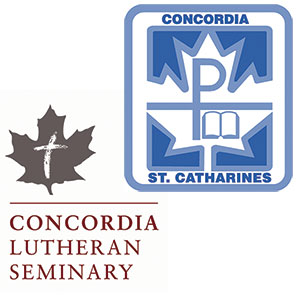 CANADA – Lutheran Church–Canada's two seminaries are preparing for their annual call service, during which graduating pastors receive their first calls and vicars receive their placements.
Concordia Lutheran Seminary (CLS – Edmonton) will hold its Sacred Convocation celebrating the completion of its 32nd academic year on Thursday, May 26 at 7:00 p.m. The event will take place at the Robert Tegler Student Centre on the campus of Concordia University of Edmonton. The seminary will honour two students as they complete their coursework and are awarded their M.Div. degrees. Four students will also receive their vicarage placements. Guests are welcome to attend in person or watch online live at: www.youtube.com/ConcordiaLutheranSem.
Concordia Lutheran Theological Seminary (CLTS – St. Catharines, Ontario) will hold its annual call service at Grace Lutheran Church in St. Catharines on Saturday, May 28 at 4:00 p.m. One or two graduating pastoral students will receive their first calls, pending completion of requirements. One vicar will also receive his placement. The seminary will later announce information regarding the livestreaming of its call service.
Both seminaries will also be presenting special awards during their services. CLTS will honour Stephen Klinck (managing director of Lutheran Hour Ministries-Canada) with the Delta Chi (Servant of Christ) award, the seminary's highest honour. CLTS will also recognize Dr. David Goicoechea (a retired professor of philosophy at Brock University) with the Friend of the Seminary award.
CLS will award its honourary Faith in Life award to Perpetua Alfazema, recognizing her efforts in beginning the Kapasseni project.
———————