LCC staff partner with CLWR and ELCIC to sponsor refugee family
November 26, 2015
No Comment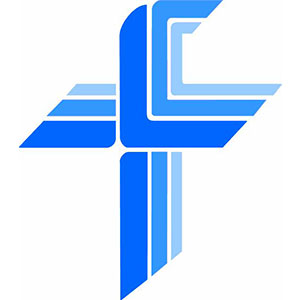 UPDATE: We just found out they will be a family of four: a couple with two children. The paperwork to get the sponsorship moving has begun. 
WINNIPEG – The national staff from Lutheran Church–Canada (LCC), along with Central District staff, are partnering together with the national staff of Canadian Lutheran World Relief (CLWR) and the Evangelical Lutheran Church in Canada (ELCIC) for the first time to bring a Syrian refugee family to Canada.
The initiative will pool donations from individual staff members to raise the money needed to support a family for a year.
Earlier this fall, CLWR staff members agreed to begin collecting pledges to sponsor one person, most likely a Syrian living in Jordan, where most of CLWR's overseas programming for Syrian refugees takes place. CLWR invited the LCC and ELCIC to get on board, making it possible to bring a whole family.
While they have not connected with a particular family as yet, they do know that they will be able to sponsor a Syrian family of five. LCC, ELCIC, and CLWR are all headquartered in Winnipeg and that's where they expect the family will live, so that staff members can provide emotional support and connect the family with settlement services like language training, job training and counselling.
CLWR is a Sponsorship Agreement Holder with the Canadian government, which allows them to facilitate private sponsorships for congregations, families and other groups, including their own. Once a family is identified, CLWR expects it will take approximately two to six months before they arrive in Winnipeg. They plan to put their expertise in refugee resettlement to use.
"Each day we work to support congregations who are acting as refugee sponsors in Canada," says Robert Granke, CLWR executive director. "My colleagues and I are excited to come together as a team and welcome a family, together with colleagues from the ELCIC and LCC. We are looking forward to identifying a family and meeting them in the coming months."
This sponsorship is on top of the refugee sponsorships individual ELCIC and LCC congregations undertake every year across the country.
LCC President Robert Bugbee reflected on the decision of the LCC staff to support refugee resettlement.
"I'm deeply grateful to our friends at CLWR for inviting us to take part in this project," President Bugbee said. "There are few better ways to come to grips with the worldwide plight of refugees than to spend concrete time with real individuals, and I believe that we 'longtime Canadians' will be the first to benefit when we seek to show this sort of love to others. It will be a great thing if the commitment of our national staff people to address this need encourages local congregations across the country to consider refugee sponsorship in their own communities.
ELCIC congregations have challenged themselves to sponsor 500 refugees by 2017 to commemorate the 500th anniversary of the Protestant Reformation.
I'm so glad our staff are participating in this sponsorship and taking part in the ELCIC Reformation Challenge," says ELCIC National Bishop Susan C. Johnson. "Our partnership with CLWR is such an important part of living out our call to be a church In Mission for Others. The refugee sponsorship between our national offices is especially timely given the fact that our government is committed to increasing the number of Syrian refugees to Canada. Together we are taking 'welcoming the stranger' very seriously."
———————