Lecture series focuses on spirituality
December 27, 2010
No Comment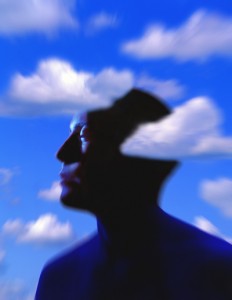 EDMONTON — Six Lutheran and non-Lutheran scholars – even a Catholic father – will participate in a new lecture series on spirituality at Concordia Lutheran Seminary (CLS) in early 2011.
Conceived by CLS president Dr. Manfred Zeuch, the speakers will tackle everything from spirituality and human strife, to eastern spirituality in the Ukrainian Catholic Church to Aboriginal spirituality and Christian faith.
"It is of the highest importance that we humans be 'spiritual' persons, and live in a deeper understanding of the world…than the immanent and empirical attitude allow," said Zeuch, who also teaches systematic theology at CLS.
"It is even more important that future pastors be 'spiritual men' in the Christian sense – not only that they live out of and in the presence of God, but also that they understand the complexity of human spirituality in general."
Zeuch said the six lectures are open to the public but the associated for-credit seminars are for graduate and other for-credit transfer students. The series is part of CLS's Master of Divinity program.
The first open lecture is January 27. The series runs until April 14 on alternate Thursday afternoons between 1 p.m. and 3 p.m. in the CLS chapel and online at http://www.concordiasem.ab.ca/CLSTV.php
Speakers include Dr. Colleen Hammermaster, a Lutheran psychologist, Father Greg Faryna, Ukrainian Catholic Cathedral, Edmonton, Dr. Patricia McCormack, University of Alberta, Rev. Dr. Robert Bugbee, Lutheran Church–Canada president, and Dr. Joy Berg and Dr. John Hooper, CUCA.
Zeuch said he came up with the idea in April 2006, and faculty and adjunct faculty worked out the current format.
The lectures will take place on the following dates:
Jan. 27:  Spirituality and Human Strife  Dr. Colleen Hammermaster
Feb. 10:  Spirituality and Musical Arts Dr. Joy Berg and Dr. John Hooper
Feb. 24:  Eastern Christian Spirituality as expressed by Ukrainian Catholics in Canada Father Greg Faryna, Ukrainian Catholic Cathedral, Edmonton AB.
March 17:  The pastor and Prayer Rev. Dr. Robert Bugbee, LCC president
March 31:  Aboriginal Spirituality and Christian Faith in Canada Dr. Patricia McCormack, Faculty of Native Studies, University of Alberta.
April 14:  Elements of a Lutheran Spirituality Dr. Manfred Zeuch, president of CLS.
Just how many students will participate is unknown, said Zeuch, because the series is new. However, in the future, University of Alberta students could participate.
 Concordia Lutheran Seminary, Edmonton is a graduate school of Lutheran Church–Canada.