Lutherans for Life–Canada signs joint statement on euthanasia bill
September 24, 2013
No Comment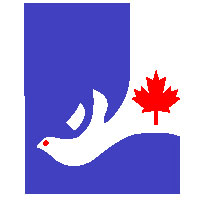 CANADA – A group of Canadian organizations have issued a joint statement calling for Quebec to rescind Bill 52, "An Act Respecting End-of-Care." The bill seeks to legalize euthanasia under such euphemisms as "medical aid in dying" and "terminal palliative sedation."
"Concerned about the more vulnerable members of our society, we, the undersigned, deplore the legislation proposed in Quebec," reads the Joint Statement, "that would make it legal for a physician to deliberately take the life of his or her patient under circumstances of alleged suffering."
"If intentionally causing a patient's demise becomes embedded in health care," the letter continues, "the soul of medicine is subverted. Despite the assurances the bill's sponsors have offered, we are convinced that many persons living with sickness, advanced age, or disability would increasingly be put at risk."
President Cliff Pyle of Lutherans for Life–Canada is among those who have signed the Joint Statement. "Current attempts in Quebec to legalize euthanasia run contrary to the Word of God and to basic ethics," he explained. "The doctor's duty is to preserve life, not end it." Other signatories include members of Life Canada, the Evangelical Fellowship of Canada, Priests for Life, the Euthanasia Prevention Coalition, among a number of other national organizations.
The joint statement argues that the legalization of euthanasia "profoundly undermines the common good and leads to mortal danger for many of the most vulnerable members of society."
"We know that with the acceptance and legalization of such a practice comes an immense loss of commitment to people's lives," the authors write, "a loss of incentive to provide quality end of life care, a weakening of the resolve of the health care profession to truly work for the benefit of patients, and an opening for abuse of the vulnerable who have no one to advocate for them."
"We call on the bill's sponsors to withdraw their proposal," the letter ends.
Download the full letter here.
———————