Lutherans for Life-Canada to stream AGM online
October 24, 2013
No Comment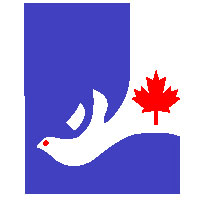 MISSASSAUGA, Ont. – Lutherans for Life-Canada (LFL-C) is calling for nominations for its board,  in preparation for this year's Annual General Meeting.
The Annual General Meeting will be held November 9 at Christ our King Lutheran Church (2150 Dundas St. West) in Mississauga Ontario. Registration begins at 9:30 a.m. with an opening worship service scheduled for 10:00 a.m. This year's guest speaker will be Bernia Wheaton, Chief Communicator of Achieve Consulting Group. Wheaton was adopted as a child and brings that experience to bear when speaking on life-issues.
For those unable to attend in person, LFL-C will be streaming the event online. Pro-life supporters from across Canada can tune in at http://ustream.tv/channel/lflagm2013.
Nominations for the board can be submitted via email to jobelnycki@aol.com or by mail to:
LFL-C Board Secretary
3252 Martins Pine Cres.
Mississauga, ON  L5L 1G4
Lutherans for Life-Canada is an Affiliated Organization of Lutheran Church–Canada, and is dedicated to defending the sanctity of human life.
———————