LWML-Canada leaders meet in Calgary
October 26, 2018
No Comment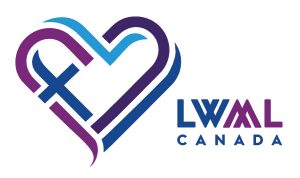 Following each triennial convention, newly elected and appointed personnel of Lutheran Women's Missionary League-Canada (LWMLC) meet to build community and plan for the coming three years. September 7-8, 2018 the group met in Calgary. A change from such meetings in the past was the invitation extended to a representative from each zone across Canada. The invitation was accepted by many and more than 50 women attended.
Each day opened in God's Word. Pastoral counsellor, Rev. Jeffrey Dul, led the group in Bible study exploring who we are as we serve our Lord. One in Spirit, One in Purpose – the theme of the league's recent convention was the topic of a Bible study led by pastoral counsellor, Rev. Jim Keller.
Pat Geick, president of the Laurentian District, and Janice Buchner, president of the LWMLC's Ontario District, helped the group explore strategies for a successful meeting. This was followed by a discussion regarding ways to expand the organization. The consensus was that we concentrate on being who we are as enthusiastic women sharing the Gospel and serving others rather than on what we may think we "lack."
Because LWMLC uses the online meeting website, Go-to-Meeting extensively, Arlene Kish, LWMLC's Central District president, led a training session for those unfamiliar with the program.
Each of the committees – Christian Growth, Christian Mission, Member Development and Communication met for in-depth planning sessions. Groups of recording secretaries and financial people met as well. At a round table discussion (sans table) leaders from national, district and zone levels met with each of the national committees to learn, to ask questions and to share. They all reported a very productive discussion.
Linda Horton, president of the LWMLC's ABC District, hosted the event.