LWML–Canada Sunday
September 5, 2013
2 Comments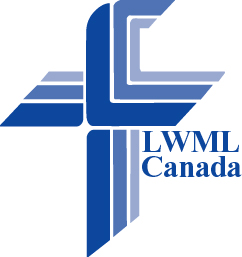 CANADA – Lutheran Women's Missionary League–Canada (LWMLC) is gearing up for its annual LWMLC Sunday. The event, to be held October 6 (or another Sunday if preferred by congregations) has as its theme this year "Lutheran Women of the Word." The event is also doubling as an opportunity for congregations to celebrate LWMLC's 20th anniversary, thanking God for the work He has accomplished through the organization over the past two decades.
"It's hard to believe that 20 years ago LWML–Canada became an autonomous Canadian Lutheran women's group," writes LWMLC's Vice President of Communications Gail Mitchel in a letter to society presidents. "God promised to bless our efforts and over the last two decades, He has kept His promise."
To help congregations reflect on the blessings God has given through LWLMC, an auxiliary of Lutheran Church–Canada, the organization is providing a number of LWMLC Sunday resources, including sheet music and mp3s of LWMLC hymns, bulletin covers and inserts, prayers and litany for use in divine service, a children's message, and more. Find it all at LWMLC's website here.
LWMLC has also released a video entitled "What is LWML–Canada?" The video, which can be played on LWMLC Sunday, seeks to explain the auxiliary's mission as it equips, motivates, and encourages women to Grow in God's Word, Serve God's People, and Share God's Son. Watch the video below:
———————