Nueva Vida Women's Artisanry Initiative
August 15, 2012
5 Comments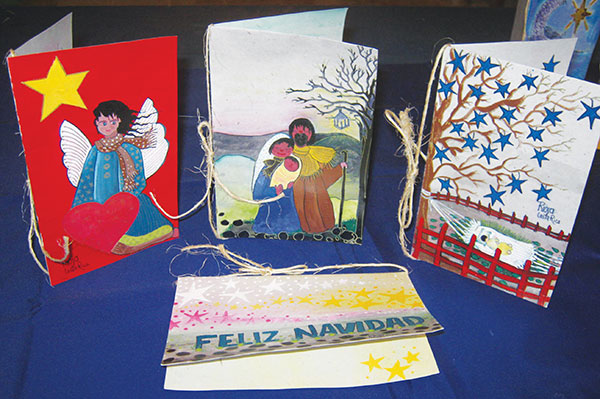 COSTA RICA – The Nueva Vida Women's Artisanry Initiative is based in Cartago, Costa Rica. Operating since 2011, the initiative gathers local community women in a holistic approach, through involvement in Bible study, prayer, worship, fellowship, and the production and distribution of handicrafts. The initiative helps women to improve and expand their working skills in order better help support their families.
Lutheran Church–Canada's deaconess Betty Retana of the Lutheran Church in Costa Rica leads the initiative's women in Bible studies, devotional life, and organizational programming. Participants decide together how to use their collective skills.
Originally intended as a gathering point, now the women are establishing small-scale projects. Still, co-op members struggle day-to-day. Some of these women have had to scrape and scratch to survive. Now they are learning about the Christian faith and its daily impact on life, including practical work like the artisanry project.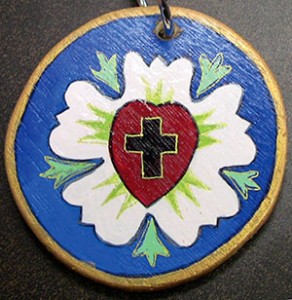 In cooperation with Lutheran Church-Canada's Committee for Missions and Social Ministry Services, the initiative is now reaching out to Canada.Two hand-painted products are being offered: Christmas cards and Luther Rose ornaments. These hand-painted, original folk art Christmas cards are individually crafted by the members of the Womens' Artisanry Initiative, and are approximately 10 x 15 cm or 4'' x 6''. The Luther Rose ornaments are light-weight round wooden disks are painted in the vibrant colors of Luther's seal, a well-known, traditional symbol of the Evangelical Lutheran Faith. They are approximately 7.5 cm or 3'' in diameter.
These items can be ordered through Lutheran Church–Canada's Committee for Mission and Social Ministry Services. For more information, contact: Rev. Dr. David Somers (ascensionqc@gmail.com) or Rev. Dr. Leonardo Neitzel (missions@lutheranchurch.ca).