Outreach to Conflict: Upcoming reconciliation training sessions
February 8, 2017
No Comment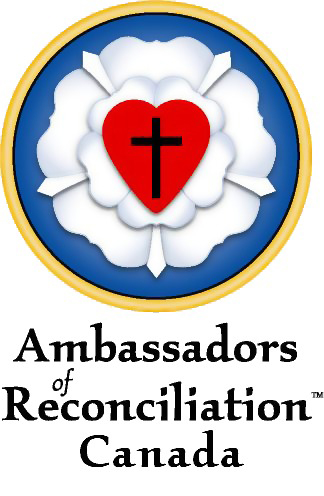 CALGARY – It was a good goal, one to which every member of the outreach committee had agreed. The theology was not in debate: "Go and make disciples." And the theory was sound: create an environment that unchurched people would find comfortable to allow for discussion on life issues.
The committee was excited to press ahead. Four weeks ago, a program had been decided on. Three weeks ago, space had been found. And two weeks ago, discussion had turned to specifics—tasks to be taken on and weekly commitments to be assigned.
And then, without warning, there was the ultimatum. One of the couples on the committee declared: "If we go ahead with the outreach project, we won't be coming to this church anymore." Immediately, the committee was divided, tempers flared, and the momentum lost.
The chair of the committee, frustrated, ended his report to the church council, "Now what do we do?"
Fortunately, there are options! St. Matthew Lutheran Church in Calgary will play host to two Ambassadors of Reconciliation seminars in April, helping attendees to cultivate lifestyles of reconciliation.
The three-day Coaching People through Conflict Practicum seminar (April 24-26) prepares leaders—pastors, elders, other lay leaders, teachers, administrators, and parents—to guide other people in their conflicts through coaching one-on-one.
In addition, business owners, executive and mid-level managers, counselors, social workers, and human resource managers all benefit from this training. In fact, anyone can benefit from this training, since all of us at times give advice to others on responding to conflict.
A five-day Church Reconciler Training seminar (April 23-28) will also be available, helping attendees integrate reconciliation ministries into their own congregations. Appointing reconcilers and training them to serve your members through Reconciliation Ministries is an effective way to foster lifestyles of reconciliation in your congregation.
Church reconcilers teach through Bible study, coach individuals in conflict, mediate parties in dispute, and decide issues for parties in arbitration. This course equips leaders and appointed reconcilers to serve in reconciliation ministries.
For more information on these Ambassadors of Reconciliation seminars or to register, visit www.hisaor.org or call 406-698-6107.
———————