President Prachar reelected at Central District Convention
April 15, 2015
No Comment
SASKATOON – The 10th (49th) regular convention of the Central District of Lutheran Church–Canada re-elected Rev. Thomas Prachar as District President on March 14, 2015.
This election marks President Prachar's sixth term as President of the Central District, having been first elected in 2000. He was reelected 48-43 (with 1 ballot spoiled) over Rev. David Haberstock.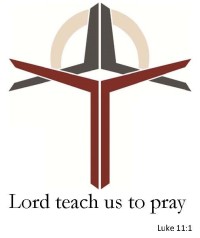 In his report later in the day, President Prachar noted that he had wrestled over the question of allowing his name to stand for this election, eventually deciding in prayer that he would accept the will of the convention as God's will. He also announced that this new three year term will be his final term as President of the Central District.
March 14 also saw the election of the District's regional Vice Presidents. Elected to serve are:
Rev. Dr. John Kreutzwieser for the Regina Region
Rev. James Vosper for the Saskatoon Region
Rev. David Haberstock for the Thunder Bay Region
Rev. Alex Klages for the Winnipeg Region
Rev. Arron Gust for the Yorkton Region
Elected to serve as lay representatives on the Board of Directors are:
Roberta Nixon for the Regina Region
Daryl Walter for the Saskatoon Region
Michael Maunula for the Thunder Bay Region
Eileen Turner for the Winnipeg Region
Gloria Rathgeber for the Yorkton Region
Elton Harper as member at large
The District also passed resolutions "To Amend the Central District Bylaws regarding Concordia University College of Alberta Board of Directors' Membership" and "To Merge the Katepwa and Qu'Appelle Circuits" on March 14.
The convention opened the evening of April 13, 2015 with a worship service at St. Paul's Lutheran Church in Saskatoon. Lutheran Church–Canada President Robert Bugbee served as preacher, Rev. Murray Keith as host pastor, Rev. Rudy Pastucha offered prayers, and Revs. Randy Heide, Rev. Lowell Guebert, and Rev. Howard Ulmer served as readers. Assisting with communion were President Bugbee, President Prachar, and Rev. James Vosper. Congregants were also blessed by a special choir, the service of Laura Neufeld on organ, Wyatt Harper as crucifer, Elton and Gracie Harper as torch bearers, Daryl Walter Team as ushers, and an altar guild composed of Dorothy Wood, Martha Sommerfeld and Marilyn Wood-Sparrow.
The convention is meeting April 13-16, and is meeting under the theme "Teach Us to Pray," building on Lutheran Church–Canada's 2014 national convention theme of "Come to Him Who Answers Prayer." Additional information on the convention is available from the District's website here.
———————