Recognizing World Refugee Day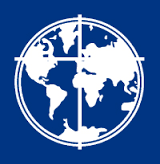 CANADA – Monday, June 20 is World Refugee Day. Canadian Lutheran World Relief (CLWR) has developed worship resources for congregations wishing to recognize the needs of refugees on Sunday, June 19.
The plight of refugees, especially those from Syria, dominated the news earlier this year. Although not currently as visible in the media, there are still 60 million refugees around the world—families who left everything behind to save themselves from war, persecution, or danger. And CLWR is on the forefront of providing care and support for hundreds of these families.
"For seventy years, CLWR has served the needs of refugees by providing support for resettlement in Canada or meeting on-site needs at refugee camps around the world," a release notes. "Use Sunday, June 19 to thank God for this Christian social ministry, pray for those needing support, learn what being a refugee is all about, and give to those in need."
Download worship resources for World Refugee Day here. Additional resources are available at http://www.clwr.org/WRD/.
Motivated by Christ's love, Canadian Lutheran World Relief and Lutheran Church–Canada work in effective partnership to improve day-to-day life and provide opportunity for long-term sustainability in communities around the globe. Within Canada, CLWR assists Lutheran communities engaged in refugee resettlement.
———————