Resolution committees for 2014 convention
March 17, 2014
No Comment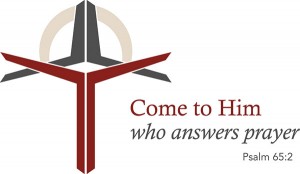 CANADA – The resolution committees for Lutheran Church–Canada's (LCC) upcoming national convention are now finalized. There will be three committees, each chaired by one of LCC's district presidents.
Committee #1 – Faith/Witness/Parish Services
President Paul J. Zabel, Chairman (East-Clergy)
Rev. Clint Magnus (ABC-Clergy)
Mr. Randy Popp (Central-Lay)
Mr. Larry Walter (ABC-Lay)
Rev. Mark L. Smith (Central-Clergy)
Ms. Jennifer Shack (East-Deacon/Advisory)
Committee #2 – Higher Education
President Thomas E. J. Prachar, Chairman (Central-Clergy)
Ms. Miriam Winstanley (ABC-Deacon/Advisory)
Mr. Howard Famme (East-Lay)
Rev. Brian Amison (ABC-Clergy)
Mr. Todd Haas (Central-Lay)
Rev. Ron Mohr (East-Clergy/Advisory)
 Committee #3 – Constitutional/Administrative/Financial Matters
President Donald R. Schiemann, Chairman (ABC-Clergy)
Mr. Roland Naujoks (East-Lay)
Rev. Jeremy Swem (Central-Clergy)
Mr. Richard Otke (ABC-Lay)
Ms. Alyx Quinlan (Central-Deacon/Advisory)
Rev. Larry Flohr (East-Clergy)
For additional information on LCC's coming convention, visit www.lcc2014.ca.
———————