Scout-Guide Week 2015
February 18, 2015
No Comment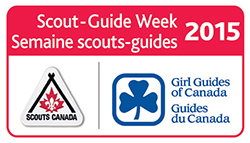 CANADA – We are currently in the middle of Scout-Guide Week in Canada, which runs February 15-22, 2015.
Rev. Michael Diegel, who serves as the Lutheran Council in Canada's representative to Scouts Canada and Girls Guide of Canada, has prepared a bulletin insert that Lutheran Church–Canada congregations may wish to use to recognize the event.
"Scouting and Guiding are two of the ways that our churches can be active in discipleship," Rev. Diegel writes. "The programs of Scouting and Guiding help youth to discover who they are in society and grow into leaders."
The bulletin insert also notes the importance of the Religion in Life program in Scouting and Guiding.
To download the bulletin insert, click here.
———————