Seminary seeks nominations for special recognition award
November 22, 2010
No Comment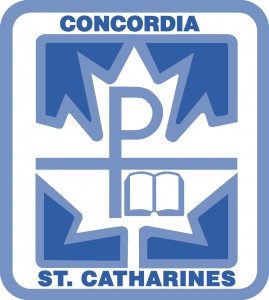 Concordia Lutheran Theological Seminary in St. Catharines, Ontario is seeking nominees for its Delta Chi Medal. The aware is the highest and most distinguished award granted by the seminary.
The Delta Chi Medal shall be presented to an individual, either clergy or lay, whose life exemplifies service to Christ in his/her everyday living and vocation;
Nominations may be made by the Board of Regents or any member of an LCC (LCMS) congregation.  Nominations shall normally be encouraged by the seminary prior to the December 15th deadline to be considered for the annual Certification and Call Service of the seminary;
The faculty Honours Committee may consider an individual's service to the local congregation, the community, the synodical district, the church-at-large, church service organizations, educational institutions, and similar activities in making its recommendation;
The Honours Committee shall make its recommendations to the faculty. The faculty shall submit its nominees to the Board of Regents for approval;
No current member of the faculty or Board of Regents shall be considered eligible for the award;
Send nominations to the seminary.  They can be directed to Linda Lanz concordia@brocku.ca or Acting President Dr. Thomas Winger twinger@brocku.ca.
Mailing address is 470 Glenridge Ave  St. Catharines, ON L2T 4C3; fax 905-688-9744 or by phone 905-688-2362. Please include background information on the person being nominated and your own contact information.