Study seminary classes online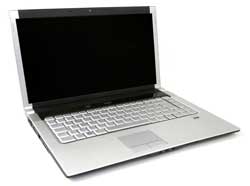 The 2012-2013 school year will see Lutheran Church–Canada's seminaries offer more online courses than ever before. Concordia Lutheran Seminary (CLS – Edmonton) and Concordia Lutheran Theological Seminary (CLTS – St. Catharines, Ontario) will offer eight courses together this year in a blended online format.
While students at one seminary attend classes in person, students at the other seminary will participate via video conferencing. If you are not on campus yourself, you can still attend online. 
Classes being offered online in the fall semester include:
– Theological Method
– Pastor, Person and Work
– The Pentateuch
– Apologetics
Classes being offered online in the winter semester include:
– Exegesis in the Wittenberg Way
– Preaching I
– Catechetics
– Jesus and the Gospels
For details on how to take part in classes, contact Concordia Lutheran Theological Seminary at (905) 688-2362 or Concordia Lutheran Seminary at (780) 474-1468.
Visit CLTS' website at www.brocku.ca/concordiaseminary/ and CLS' website at www.concordiasem.ab.ca.