The Lutheran Hour meets Alberta's oilsands
February 26, 2011
No Comment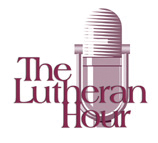 Ft. McMurray, Alberta – Ever since the population of this northern Alberta area exploded with oil production, the Lutheran Laymen's League of Canada's local membership has dreamt of broadcasting The Lutheran Hour's Gospel message into the community. The dream becomes reality Sunday, March 6 when North America's longest-running Christian radio program hits the air on KAOS radio, 91.1 at 8 a.m.
The new station brings to 89 the number of Lutheran Hour radio broadcasts in Canada.
"We've monitored the available time-slots in Ft. McMurray over the past couple of years," explained LLL-Canada managing director Stephen Klinck. "As soon as this time-slot came up, we grabbed it." He went on to explain that Ft. McMurray really never sleeps because of the shift work at the oilsands, so all timeslots are valuable.
Pastor Mark Smith at Trinity Lutheran Church is grateful for the broadcast and prays "it will bear fruit in this boomtown."
Every week more than 800,000 people listen to The Lutheran Hour in North America. The program is also available at www.lutheranhour.ca
The Lutheran Hour and Lutheran Hour Ministries are part of a global outreach ministry of the Int'l Lutheran Laymen's League. For more information, or to listen to Lutheran Hour messages on-line go to www.lll.ca  , or call the LLL-Canada office located in Kitchener, Ontario at 1-800-555-6236.