What caused Russell Williams' crime rampage?
October 21, 2010
One Comment
by Robert Krestick
"What next!?, we are tempted to ask the Lord God Almighty. Our hearts are sickened as we consider the gut wrenching news of the horrible crimes committed by one man against so many unsuspecting victims. Two are dead and many more are "frightened to death." How can a person do this in our calm and decent Canada?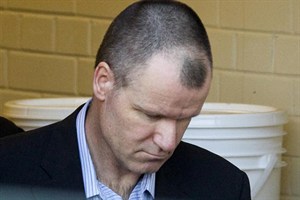 We feel shock, fear and disgust along with disbelief as the media quotes family members who are convinced the devil is incarnate in that one human. Justice Robert Scott told the court that "the depths of the depravity shown by Russell Williams have no equal."
We are tempted to agree with the Justice but it's just not true.
People might not want to hear it and may even deny it, but this "depravity" (which is a euphemism for sin), is only another proof of this world's natural condition. Sin is stuck here. It clings to us daily. Inspired by God, the Holy writer tells us, "If we say we have no sin, we deceive ourselves, and the truth is not in us" (1 John 1:8). Without God we all know there is no good in us. Most of what we do, think or say is against God's commands.
This started at the moment we were conceived. We shouldn't be surprised by the report of these terrible actions. Our Lord Jesus teaches us that our corrupted nature is powerless to do anything good. In fact, He tells us that "out of the heart come evil thoughts, murder, adultery, sexual immorality, theft, false witness, slander" (Matthew 15:19).
Rejecting what Jesus says, people still want to believe we are in essence good. If you continue to believe this, there may be little hope for you. If the events of recent days haven't shattered that attitude, something soon will. You can count on it.
Not to despair when it seems hell's bells are ringing loud across the land, the message of the Christ and His church is still heard. "That, when the church bells are ringing, Many in saving faith may come where Christ His message is bringing: 'I know my own; my own know me'" says hymn writer N. F. S. Grundtvig. The people of God still have hope and that hope centres on Christ, in whom God's Holy Spirit grants us faith. With this faith we know what Jesus does for us. In faith we say, "If we confess our sins, [God] is faithful and just to forgive our sins and cleanse us from all unrighteousness" (1 John 1: 9).
After all this, there is hope and that hope is in Christ who makes all things new. You are a new creation because God has bought you back and restored you into a new existence. You, because of Christ alone, are recreated as a person of faith. In Christ, the things of the sinful flesh have died. Christ's death on the cross paid for sinful humanity's punishment. Spread the Word! This same Christ has called you who believe to tell of the Father's restoration to those who do not yet know Him.
Rev. Robert Krestick is pastor of Redeemer Lutheran Church in Waterloo, Ontario and serves as second-vice president of Lutheran Church–Canada