"Where did the Bible we use today come from?"
January 13, 2012
2 Comments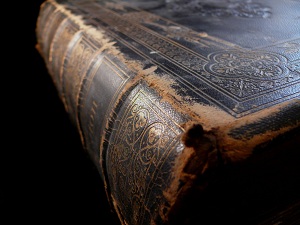 If you've ever wondered where we got the Bible, Concordia Lutheran Seminary's (Edmonton, Alberta) latest Quest course is for you. Rev. Jonathan Kraemer, Assistant Professor of Exegetical Theology, is leading a four-part study on the origins of the Bible, Tuesday evenings from 7 p.m. to 9 p.m. (MST) beginning January 17. Best of all, it's free! Participants can attend online or in person at the seminary.
The course takes place in the seminary's distance-education classroom and is streamed online. If you have a computer with internet fast enough to use Skype or watch YouTube videos, you are ready to participate. When the classes are streaming, just visit the Quest classroom online.
Some Bible study groups have taken advantage of the online classes in the past by gathering where they can project the lectures on a screen.
Quest is a continuing education program presented by Concordia Lutheran Seminary. It provides lay people the opportunity to explore their faith more deeply. Topics of recent Quest courses have included Jesus and archaeology, what it means to be Lutheran, and world religions. The latest series is provided free of charge, but welcomes donations.
For more information or to register for the free classes, contact Sandra Esperanza at development@concordiasem.ab.ca or call (780) 474-1468 ext. 229.