Where do we find peace on Earth?
August 16, 2011
No Comment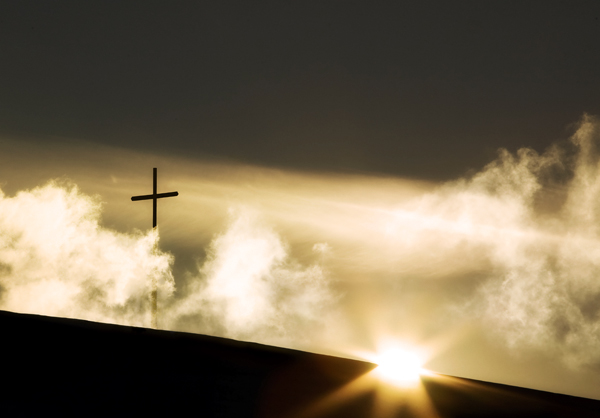 by Peggy Pedersen
 
Growing up in the 1960s, I saw the peace sign everywhere. People locked arms singing: "Give peace a chance." Mostly these were protests against war, but it was also an age when people sought inner peace as well. 
Gurus offered peace through meditation and chanting, environmentalists offered peace through nature, rock stars hyped peace through drugs. Naturism, affirmations, massage, seminars, workshops, retreats—there seemed no end to the offerings of ways to hitch a ride on the "Peace Train." But, although everyone was crying out "Peace! Peace!" there was no peace. 
In this tumultuous summer of 2011, it seems the world is spinning out of control. We've witnessed political unrest in many countries, acts of incomprehensible terrorism, world financial crises, and in our own hemisphere, economic hardship and political rancour. Many people struggle with sickness, hardship or face death. We still look around us in vain for peace. But Jesus promises us a different kind of peace.
First, He made our peace with God, who has reconciled us to Himself through Christ. God, In His grace, forgives us, justifies us and grants us eternal life in Him. "Therefore, having been justified by faith, we have peace with God through our Lord Jesus Christ, through whom also we have access by faith into this grace in which we stand, and rejoice in the hope of the glory of God." (Rom. 5:1-2) 
In Him our sins are dissolved like a lifting mist.
Next, He promises us peace of conscience. The greatest turmoil is inner turmoil—the turmoil that doesn't stop in the quiet hours of the night, that grants no rest, that makes dark the sunniest day; the turmoil that whispers of condemnation and death, broken vows and unrightable wrongs, words that cannot be unsaid and actions we can't undo. To this roiling of the spirit, Jesus speaks as He spoke to the storm on the Sea of Galilee: "Peace. be still." For in Him there is forgiveness. In Him our sins are dissolved like a lifting mist. 
Also, He speaks peace to our fears, because perfect love casts out all fear. The recognition that God loves us completely and has promised He will never leave or forsake us, that He will work all things for our good, and He is in complete control even when things seem to be flying apart, gives us shelter, a wall of protection that nothing can breach. "The Lord is my light and my salvation; whom shall I fear? The Lord is the stronghold of my life; of whom shall I be afraid? (Psalm 27:1).
Because death is our greatest fear, He comes to us as the Resurrection and the Life. The peace He gives is not the "peace of the grave," but the peace of hope and trust that because He lives, we shall live also; though we "walk through the valley of the shadow of death,"(Psalm 23:4) He will never leave or forsake us and that nothing—"neither death nor life, nor angels nor rulers, nor things present nor things to come"(Rom. 8:38)—can separate us from Him.
We can comfort others with the comfort we have received from God
Finally, He speaks peace through us to those around us. St. Francis wrote: "Let me be an instrument of Thy peace. Where there is hatred, let me sow love; where there is injury, pardon; where there is doubt, faith…." The same words of comfort and healing He has given to us, we can speak to others, spreading the good news of His unfailing love and mercy." Praise be to the God and Father of our Lord Jesus Christ, the Father of compassion and the God of all comfort, who comforts us in all our troubles, so that we can comfort those in any trouble with the comfort we ourselves have received from God" (2 Cor. 1:3-4)
Peace, however, is more than tranquility, harmony and the absence of hostility or anxiety. The Hebrew word for peace, "shalom," means completeness, soundness, welfare. Jesus' peace heals our hearts of bitterness, anger, jealousy, covetousness. His peace is not circumstantial, but abiding and transcending because its source is the eternal, unchanging God, not something emerging from our own changing emotions. "You will keep him in perfect peace, whose mind is stayed on You, because he trusts in You" (Isa. 26:3). The prophet Isaiah describes His peace as being like a river (Isa. 48:18), ever-flowing and abundant, deep and life-giving.  
Micah (5:5), in foretelling the Messiah, declares: "And He shall be their peace." There is no true peace apart from Jesus Christ. "Peace I leave with you; my peace I give to you. Not as the world gives do I give to you. Let not your hearts be troubled, neither let them be afraid" (John 14:27). "Be still, and know that I am God" (Psalm 46:10).
The Prince of Peace, Jesus Christ, is the true Son of God, given for us, for our salvation out of the incomprehensible and unending love of God for us, and He has promised to all who trust and abide in Him His peace now and forever.
On Sunday, my pastor ends his sermon with the beautiful blessing: "And now may the peace of God, which surpasses all understanding, guard your hearts and minds in Jesus Christ" (Phil. 4:7). That peace is God's precious gift to us, a peace we cannot earn, a peace that protects and abides—the peace of the forgiven.
"May the peace of the Lord be with you!"
Peggy Pedersen is freelance writer and a member of Redeemer Lutheran Church in Victoria, B.C.