World Lutheran leaders to meet in Canada
September 11, 2012
3 Comments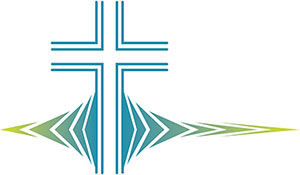 NIAGARA FALLS, Ontario – For the first time in its nearly twenty-year history, the International Lutheran Council (ILC) will meet in Canada for its triennial conference. From September 16-21, church leaders from 33 confessional Lutheran church bodies around the world will gather in Niagara Falls, Ontario to conduct ILC business and discuss issues and challenges facing the global Church.
Leaders of these churches—bishops and presidents—represent church bodies in Africa, Europe, North America, Latin America, and Asia. All view the Bible as the ultimate authority of faith and life, and their churches address societal issues in the context of God's unchanging Word.
That trust in Scripture is no longer shared by many Christian denominations—including some Lutheran denominations outside the ILC. Keynote speaker for the conference, Rev. Dr. Edward Kettner, will discuss the topic in his opening address Sunday, September 16. He says that to "deny that the Scriptures are the Word-of-God-Written, is to abandon the Lutheran Confessions' own understanding of the Scriptures. It paves the way for rejecting certain clear statements in the Scriptures, declaring them 'culturally conditioned.'" Dr. Kettner is Professor of Systematic Theology at Concordia Lutheran Seminary (Edmonton, Alberta), and former chairman of the Commission on Theology and Church Relations for Lutheran Church–Canada.
Based on the Scriptures, the Lutheran Confessions outline the faith taught and defended by 17th century reformers in Europe. In 2017, Lutherans will commemorate the 500th anniversary of the Reformation sparked by Martin Luther in Wittenberg, Germany.
ILC leaders will also hear presentations on preaching to a 21st century society; same-sex issues in the church; the ordination of women; and the need of pastors for a Bible-infused life. Speakers on these topics come from the Philippines, Australia, the United States, and Brazil.
Business items include considering adding new members to the ILC; dialogue with the Roman Catholic Church; an international conference for ILC-related seminaries; and the 500th anniversary of the Reformation.
While in southern Ontario, ILC members and guests will visit Concordia Lutheran Theological Seminary on the campus of Brock University in St. Catharines, Ontario. The seminary is one of two theological schools in Canada operated by host church Lutheran Church–Canada.
The opening worship service of the ILC Convention will take place 3:00 p.m. Sunday, September 16 at Concordia Lutheran Theological Seminary in St. Catharines, Ontario. The service will be broadcast live online at www.lutheranchurch.ca/video.