Yawn, but please don't find this boring!
by Thomas Prachar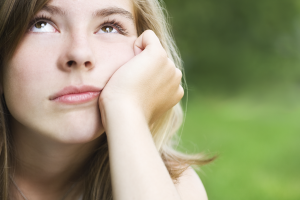 Many people find life, or at least some parts of it, boring. Boredom is that state in which we experience a lack of interest in what's happening around us. We experience a sense of agitation and dissatisfaction, on the one hand wanting to do something, but on the other hand not wanting to be involved in what is right in front of us. Boredom has several causes: a monotonous lack of variety (eating the same cereal every morning); sheer slowness (standing in the pokiest line at the grocery-store checkout); or tiresome routine (taking the same route to work every day). Boredom causes yawns…even sleep.
The Wall Street Journal reported on December 28, 2010 about "Boring 2010" a conference held in London earlier that month, the brainchild of 29-year-old James Ward.
An event labelled "The Interesting Conference" had been cancelled (I suppose because there was nothing interesting to talk about). So Ward joked it should be replaced with the "Boring Conference" instead. Many people responded to the idea, and Ward (the "envoy of ennui" as he has become known) was forced to eat his words. He began planning the day-long conference, with the first 50 tickets (at around $25 each) selling in seven minutes.
What do they talk about at a boring conference? William Barrett recited the names of every colour in a paint catalogue, all 415 of them: "Damson, dream, dauphin, dayroom yellow, dead salmon…" He entitled his talk "Like Listening to Paint Dry." Judging by the drooping faces in the audience, his speech was a hit!
Attendees also heard such topics as "The Intangible Beauty of Car Park Roofs," "Personal Reflections on the English Breakfast" and "My Relationship with Bus Routes." Peter Fletcher, with the help of graphs and charts, meticulously expounded on his sneeze count. Apparently, he sneezed 2267 times in 1249 days, gaining "a profound understanding of the passing of time." James Ward himself discussed his tie collection, accompanied by a PowerPoint presentation.
Organizers did their best to keep the audience alert by providing lots of coffee, and goody bags stocked with an energy bar. A drawing provided equal excitement, with the winner receiving the DVD Helvetica, a 2007 documentary about typography. Now, for those who are still reading this, "Boring 2011" is in the planning stages—promising, among others, this topic: "The Ease of Extracting Electricity From Municipal Buildings and Beyond: A Comparison." It's about electrical outlets.
Humans seem to have a desire always to be engaged in meaningful activity
People can experience boredom when they receive information that's completely foreign to them, or when confronted with situations in which they have little interest. I suppose that's why so many people say aspects of their Christian faith are boring. When we consider issues like sin, forgiveness, redemption, a caring Saviour, a loving God, a special house and rituals for worship, it all seems—at least according to our sinful human nature—tedious and tiresome, unworthy of our consideration. With today's media, we want pizzazz!
Humans seem to have a desire always to be engaged in meaningful activity. We seem to be happier doing things rather than just being idle. And when it comes to our Christian faith, we want to be busy, doing what we can to make ourselves right with God. It's difficult to sit back and passively receive the blessings of salvation and eternal life from our heavenly Father, who not only proposes a plan of salvation, but carries it out to perfection for our benefit through His Son, Jesus. Even when it comes to our sanctified life in Christ, we can become bored doing the same good works, offering the same worship, week after week.
If we're bored during the pastor's sermon, we may need to practice our listening skills.
If we're bored about our new life in Christ, we may need to stop and consider God's Word, which is far from boring. "For the Word of God is living and active, sharper than any two-edged sword, piercing to the division of soul and of spirit, of joints and of marrow, and discerning the thoughts and intentions of the heart" (Hebrews 4:12 ESV).
If we're bored with our worship life, we can consider how that worship contains much variety, both in the Divine Service as well as in our observance of the church year, to keep us focused on salvation.
If we're bored during the pastor's sermon, we may need to practice our listening skills. (See John 10:27-28.) "Boring 2010" focused on the common, even the smallest, details of life. We can fight our boredom by marvelling at the small yet fascinating details of our faith, focusing on the way our heavenly Father made us and still provides for us, the great sacrifice of love given by our Saviour, and the power given us by the Holy Spirit to believe and make our Saviour's blessings our own.
And that's not boring!
Rev. Thomas Prachar is president of Lutheran Church–Canada Central District