Perfect timing for new Christmas single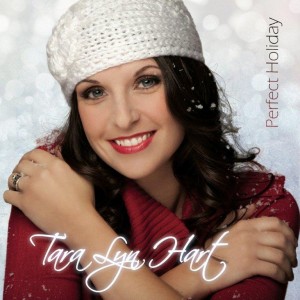 At a time when so many parents have faced the task of helping school children sell chocolates or other goodies to raise funds for school programs, an interesting twist appears in time for Christmas. Juno Award nominated singer, Tara Lyn Hart is using her vocal skills to support her husband's school, a seminary in St. Catharines, Ontario. She is wrapping up production on her first Christmas CD, and the proceeds will support Concordia Lutheran Theological Seminary where husband Perry is in his second year of a Masters of Divinity program.
Tara Lyn has released a single from her new Christmas CD, her first single since Happiness in 2004. Perfect Holiday makes a great addition to Christmas listening. Take a listen at: www.taralynhart.com
Writing and recording Christmas music isn't just something Tara Lyn Hart does because she has to, it's because she wants to. "Christmas is my favourite time of year, and I was so inspired to write music for this project that I started in July!" she says, adding "I am excited to share my music and I hope these songs will be playing in the background during people's most wonderful holiday experiences this year!"
Tara Lyn Hart's roots as a Canadian singer songwriter run deep. She's performed since the age of five in her hometown of Roblin, Manitoba. Her later contract with a major record label led to her self-titled debut album in 1999. The lead single; Stuff that Matters reached #6 on the Canadian country charts. In 2000, she won the FACTOR Rising Star Award at the Canadian Country Music Awards. In 2001, she received the Juno nomination for Best Country Female Vocalist.
You can download at the single on iTunes, or pre-order the six-song CD album for $10 (a $2 savings) plus shipping (if needed), call 905-688-2362 or email concordia@brocku.ca . Visa and MasterCard accepted.