National convention provides outreach opportunity
by James Morgan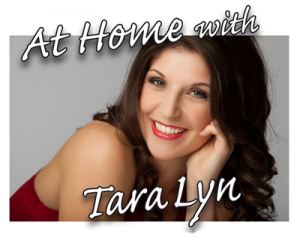 When a few hundred Lutherans gather in one city for three days, there's a great opportunity for outreach. A concert at this year's Lutheran Church–Canada convention in Hamilton (from June 3 to 6) is designed to do exactly that.
On Sunday, June 5, "At Home with Tara Lyn" is on stage at The Studio at Hamilton Place at 7:30 p.m.
Tara Lyn Hart is a Canadian Country Music Award-winning, Juno-nominated performer with strong ties to LCC. She currently serves as choir director at Concordia Lutheran Theological Seminary (CLTS) in St. Catharines, where her husband Perry is a student. Her earliest performances were in church in her hometown of Roblin, Manitoba.
Admission to the June 5 performance is free—but there's a catch. LCC congregations in the Hamilton area have 30 invitations each and church members are encouraged to invite their unchurched friends and neighbours who will need one of those invitations to attend as seating is limited. Those attending the convention will also have invitations.
"LCC wants the national convention to have an impact on the hosting community, so the concert is designed as an outreach event to which people can invite unchurched friends, family, and neighbours," says Perry Hart.
"I think it's going to be a lot of fun," says Tara Lyn, adding the concert will have an intimate setting, with accompaniment on piano and guitar, and for the first time, her 14- year-old daughter Teal will provide background vocals. The songs Tara Lyn will perform include a variety of contemporary pieces along with some Lutheran hymns.
The performance at Hamilton place follows the 2010 release of Tara Lyn Hart's most recent album, a six-song EP for Christmas called Perfect Holiday which was a fundraising project for CLTS.