Come to Him Who Answers Prayer: 2014 theme builds on previous convention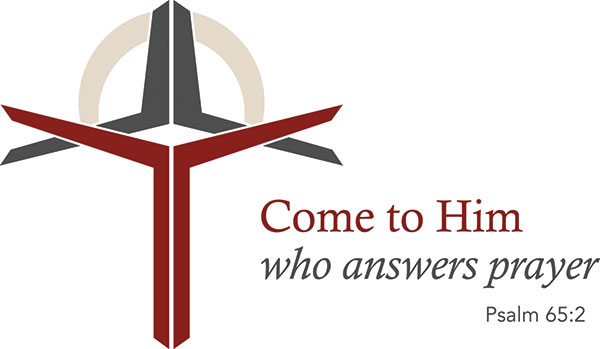 CANADA – The logo and theme for Lutheran Church–Canada's 2014 national convention have been announced. The convention, which will take place June 6-9 at the University of British Columbia in Vancouver, will have as its theme: "Come to Him Who Answers Prayer" (Psalm 65:2).
President Robert Bugbee, in presenting the proposed theme to the Board of Directors in 2013, noted that this year's theme is intended to build on that used at the 2011 convention: "In Your Light, We See Light" (Psalm 36:9). President Bugbee explains the previous theme in this way: "We have attempted to highlight how God—through His Word—sheds light into our own lives and the situation in which we and our congregations find ourselves. There has also been a strong synodical emphasis on biblical literacy, a crying need in our midst. Instead of repeating statements about the Bible's authority and inerrancy, stress has been placed on the constant use of the Word. This has resulted in formal efforts in various parishes and in some entire circuits."
"There is value in building thematically on what we did three years ago," he goes on to explain, "so that valid truths emphasized during the last synodical term will not be left behind, but expanded and deepened. It is important that even a noble effort like daily Bible reading not merely be a 'project' one starts and finishes so people can say they've 'done it,' almost like earning a Boy Scout merit badge. Nor should Bible reading be a mere academic undertaking, where people amass new knowledge just to talk, discuss, or even argue about it."
"I'm persuaded that stressing prayer and a devotional life could be a healthy way to build on the 2011 theme. Word and prayer go together; by His Word, the Lord speaks to us. In our prayers, we speak back to Him. Studying the Word without prayer can become a barren exercise. On the other hand, even an active prayer life not rooted in the Word will go off the mark, and will be tempted to impose on God the pious priorities we think are important."
Word and prayer go together; by His Word, the Lord speaks to us. In our prayers, we speak back to Him.
To illustrate how this convention's theme and the last are connected, 2014's logo (designed by Scott Refvik) uses the same colour scheme as 2011's. The open Bible is clearly visible, as it was in the previous logo, but with it now appears the bowed head and praying hands of the Christian. The grey lines of the praying arms and the red lines of the open Scriptures are intentionally intertwined, illustrating the inseparability of the prayer and Scripture-reading. That together they form a cross is a firm reminder that the God "who answers prayer" is Christ, and that we "come to Him" ultimately through His death and resurrection.
———————