New LWMLC seminar encourages daily use of Lutheran Service Book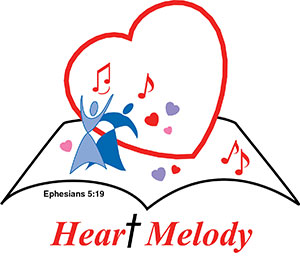 CANADA – Lutheran Women's Missionary League–Canada (LWMLC) has released a new seminar, Heart Melody, to help Lutherans explore the Lutheran Service Book. The hymnal is a wonderful resource for daily life, LWMLC notes in a release. Not only is it used for worship in our congregations, it explains, but it can also be used in small group and family gathering settings, as well as in personal devotions.
"Our hearts' desire is to sing praises to God," explained LWMLC President Iris Barta. "If you sometimes struggle with setting aside time to sing praises and to listen to what God is saying to you, LWMLC's Heart Melody seminar will show you how to use the Lutheran Service Book to strengthen your faith and encourage others so our hearts may sing God's praises and not be silent (Psalm 30:12)."
Based on Ephesians 5:19—"Be filled with the Spirit, speaking to one another in psalms and hymns and spiritual songs, singing and making melody in your heart to the Lord"—Heart Melody is designed for women and men of all generations. It can be used as a Bible study topic suitable for any time of year. The package includes a leader's guide, participant's manual, promotional poster and other extras. This seminar can be a one-day event or divided into sections over a few meetings.
Heart Melody is now available for purchase in CD format for $8.00 (Item #14-01), or hard copy format at a cost to cover printing and postage. Contact LWMLC's Resource Centre at 3074 Portage Avenue, Winnipeg, MB R3K 0Y2. Email resourcecentre@lutheranwomen.ca or call 1-888-596-5226, ext. 2220.
The Lutheran Women's Missionary League–Canada (LWMLC) is an official auxiliary of Lutheran Church–Canada. In 1993, LWMLC became an autonomous body from the Lutheran Women's Missionary League (LWML, an auxiliary of The Lutheran Church–Missouri Synod), which was itself founded in 1942.
———————