Rebelling against the Father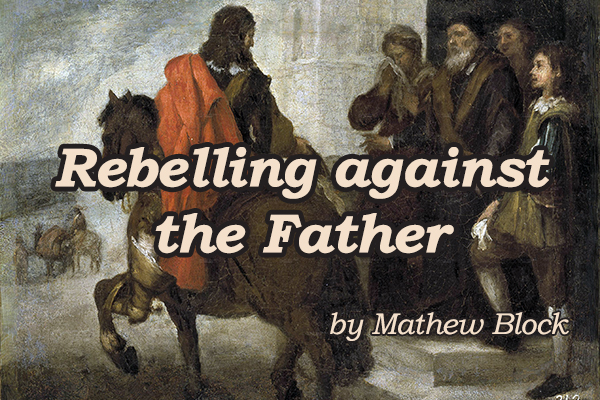 by Mathew Block
In the days leading up to His crucifixion, Jesus makes a particularly angry speech against the religious leaders in Jerusalem (Matthew 23:1-39). There Jesus condemns the hypocrisy of the Pharisees and teachers of the Law, pronouncing "Seven Woes" and condemning these men as "snakes" and "vipers." He even suggests that, had they been alive, they would have joined in the murder of those Old Testament prophets who died violent deaths. Jesus' anger at their sin is palpable, and his declaration of coming judgment nigh unbearable. "Upon you will come all the righteous blood that has been shed on earth," He warns. "I tell you the truth, all this will come upon this generation."
They are sobering words. We may not be the Pharisees and teachers of the Law to whom this address was originally given, but we are all of us sinners. Such words should cut us to the heart—for the sins recounted here are too often our own. We are hypocrites. We expect mercy for ourselves while wishing others punished. We reject the God who created us and ignore the Word He gave us. In this text, we see Christ as Judge—and it is terrible in our eyes.
It is striking, therefore, to hear the cry of anguish that follows Jesus' anger. "O Jerusalem, Jerusalem, you who kill the prophets and stone those sent to you, how often I have longed to gather your children together, as a hen gathers her chicks under her wings," He laments. "But you were not willing" (Matthew 23:37).
You were not willing. God calls out to us, like a mother seeking the safe return of her children. But we do not come. We do not gather beneath the wings of safety. We do not press ourselves to the bosom of the One who loves us. No, we are not willing. Instead, we flee the God and Father of us all.
There is more than an echo in Jesus' words of the cry of King David for his son Absalom. 2 Samuel records the story of how Absalom once led a rebellion against his father David. "He stole the hearts of the men of Israel" (15:6), we read, and took the throne for himself. David was forced to flee Jerusalem in fear for his life.
Eventually, the forces of Absalom would meet the forces of David in battle—and there Absalom's rebellion would come to an end. When told of the victory, however, David has only one question: "Is the young man Absalom safe?" (18:29). He does not ask for details of the battle. He does not congratulate his soldiers on their victory. He only wants to know whether his son—his rebellious, patricidal son—is alive. But Absalom is dead. Told the news, David breaks down weeping. "O my son Absalom!" David cries aloud. "My son, my son Absalom! If only I had died instead of you—O Absalom, my son, my son!"  (18:33).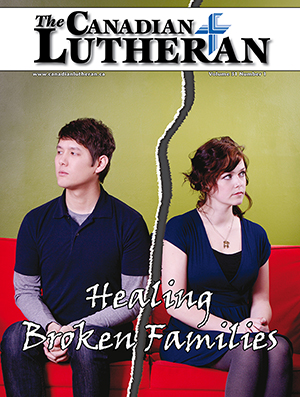 What grief there is in these words. We might expect righteous indignation, relief even, to hear that the traitor who led an insurrection is no more. Instead we hear the terrible sorrow of a father whose child is dead.
"O Absalom, O Absalom," David cries out. And Jesus cries out, "O Jerusalem, Jerusalem." It is the twin-sorrow of fathers weeping for their lost children.
"If only I had died instead of you," David wept. But Jesus will do more than weep. Indeed, to "die instead of you," was his ultimate goal. "Upon you will come all the righteous blood that has been shed on earth," Jesus warned in His tirade against the Pharisees. But perhaps we can read it also as a promise of mercy. For the blood of the Righteous One will indeed be poured out upon sinners. It is for this very reason He has come to Jerusalem: He will die for those who have rejected Him, crying out forgiveness even as He is murdered. The chicks who would not take refuge beneath the hen's wings have instead been covered with her blood.
The chicks who would not take refuge beneath the hen's wings have instead been covered with her blood.
The Son of God died that you and I, children in rebellion against our heavenly Father, might have our rebellion ended. And He lives again that we might be sons of God with Him—children together of the same Heavenly Father. The estrangement is ended. The relationship is restored. God help us live in the light of that knowledge.
"See what great love the Father has lavished on us, that we should be called children of God! And that is what we are!" (1 John 3:1).
———————
Mathew Block is editor of The Canadian Lutheran and communications manager for Lutheran Church–Canada.