LAMP receives RSO status from the LCMS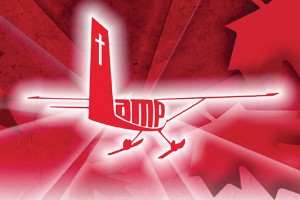 CANADA – On April 28, 2016, Lutheran Association of Missionaries and Pilots (LAMP) announced that it had received Recognized Service Organization (RSO) status with The Lutheran Church—Missouri Synod (LCMS).
"This allows LAMP to widen our ministry presence to better serve the communities of northern Canada," LAMP explains in a statement announcing the news. "This is the answer to many prayers and we glorify our Heavenly Father for goodness, mercy, and blessings to LAMP."
All RSOs agree to operate in harmony with the doctrines and practices of the LCMS. The designation also allows an organization to issue calls to rostered church workers. LAMP has already issued a call to Rev. Dennis Ouellete, a pastor-pilot with the organization. Rev. Ouellete has accepted the call, and plans are being made for his installation at Christ Lutheran Church in Brownsburg, Indiana.
LAMP is a cross-cultural ministry dedicated to sharing the Good News of Jesus Christ in remote northern communities in Canada. It has long been a Listed Service Organization (LSO) in Lutheran Church–Canada.
———————