Cambodian Lutherans plan to re-launch church body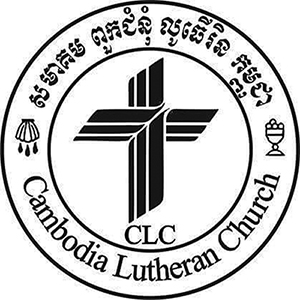 CAMBODIA – Cambodian Lutherans have applied with the government to register a new church body under the name Cambodia Lutheran Church (CLC).  Final registration documents were submitted to the Kompot authorities for approval on January 23, 2017.
Cambodian Lutherans had previously been registered under the name Evangelical Lutheran Church of Cambodia (ELCC), but the government registration had been allowed to lapse during former President Vanarith Chhim's tenure.
The move to register a new church body follows a trying year for Cambodian Lutherans. President Chhim resigned from office on June 13, 2016, after public evidence of marital misconduct came to light. In his place, the church's Board of Directors struck an ad hoc committee and unanimously elected Rev. Phanna Bun (Pastor Peter) as the committee's chairperson to lead a thorough reorganization of the church.
Despite resigning, Chhim declined to transfer legal authority to the newly appointed interim chairperson. Because of this impediment, and since the church's government registration had lapsed anyway, the ELCC Board of Directors chose to dissolve the current structure and constitute a new church body—work that is still in process.
Lutheran Church–Canada (LCC) has long been involved in supporting Lutheran outreach in Cambodia, and is providing assistance to Cambodian Lutherans during this period of transition. Rev. Dr. Leonard Harms, in his role as LCC's Mission Advisor for Southeast Asia, has traveled to Cambodia twice at the request of the Cambodian church since the situation became public. He continues to be in regular contact with the ad hoc committee for the new Cambodian synod, serving as LCC President Robert Bugbee's liaison in the process.
"Thank you for keeping the Lutherans of Cambodia in prayer," said Rev. Bun in a recent email. "We hope that all things will go smoothly according to His will, so that the church might stand strong in His grace."
Lutheran Church–Canada is providing financial support to Cambodian Lutherans as the reorganization process continues. Once the new church registration receives approval from the government, they will hold a constituting convention.
The history of Lutheran outreach in Cambodia goes back for a number of years, with the ELCC's official founding taking place in 2009.
———————