Christ Alone, Christ Forever: 2017 Synodical Convention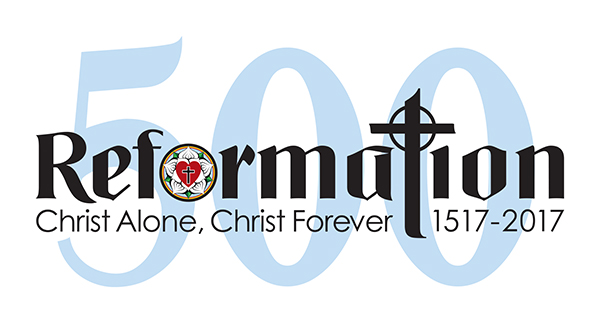 CANADA – Lutheran Church–Canada (LCC) will hold its eleventh synodical convention October 13-16, 2017 at the Crowne Plaza Hotel in Kitchener, Ontario.
The theme for this year's synodical convention is "Christ Alone, Christ Forever," words which tie the event to 2017's commemoration of the 500th anniversary of the Reformation. The phrase "Christ alone" was a rallying cry of the Reformation, along with the related expressions "grace alone," "faith alone," and "Scripture alone."
"'Christ alone' is the heart of the Reformation, which Luther touched off with his 95 Theses in October 1517," explains LCC President Robert Bugbee. "'Christ forever' stresses that this is where the church's mission and your personal faith must be centered, even now. As long as the world endures, this is what Christians must be all about."
Reflecting this connection to commemorations of the Reformation, the logo for the 2017 synodical convention is derived from LCC's Reformation anniversary logo, designed by Philip Prozenko. The primary change is the inclusion of the theme: "Christ Alone, Christ Forever."
The convention will begin with an orientation session on Friday, October 13 at 4:00 p.m. and conclude at lunchtime on Monday, October 16. An Opening Service will take place Friday evening and a Reformation anniversary event will take place on Saturday evening. Additional information on the convention will be made available online at www.lcc2017.ca as time goes on.
Convention deadlines are available here.
———————