Recommended Reading on Protecting the Unborn
by Robert Bugbee
Dear members and friends of Lutheran Church–Canada (LCC),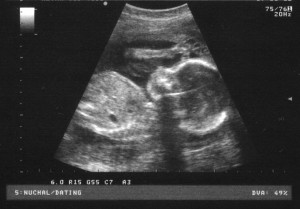 You may have read that, in recent years, our Synod has been conducting theological dialogues with representatives of the Roman Catholic Church in Canada. The "national" talks have taken place in southern Ontario under the auspices of our Commission on Theology and Church Relations (CTCR) and the Canadian Conference of Catholic Bishops (CCCB). A more "regional" discussion is progressing in the Edmonton area between the Catholic archdiocese in that city and an LCC team led by Pastor Michael Keith (St. Matthew, Stony Plain, Alta).
These contacts paved the way for me to receive an invitation to attend the annual assembly of Roman Catholic Bishops last September and to address them. To be sure, Roman Catholics and confessional Lutherans are separated by significant doctrinal differences. Our dialogue teams do not attempt to gloss over that fact. At the same time, we have discovered that the Roman Catholic Church is giving strong witness in Canada to many concerns also dear to Biblical Lutherans, particularly in the area of marriage, family life, and defense of the unborn.
The letter referenced below was sent recently to the Honourable Chrystia Freeland, Minister of Foreign Affairs by Bishop Douglas Crosby of the Roman Catholic Diocese of Hamilton, Ont.  Bishop Crosby is also President of the CCCB. I personally found it both encouraging and compelling, and am happy to recommend it for your own reading and reflection.
Rev. Dr. Robert Bugbee, President
Lutheran Church–Canada
English letter to the Minister of Foreign Affairs
French letter to the Minister of Foreign Affairs
———————