LCC seeks Missions Executive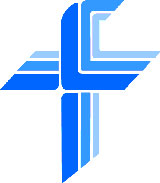 WINNIPEG – The Board of Directors of Lutheran Church–Canada (LCC) is seeking nominations for an Executive Assistant to the President for Mission and Social Ministry Services. He shall be called by the Board of Directors upon recommendation of the personnel committee and with the consent of the President of Synod. He shall be responsible to the President as Executive Assistant to the President for the Mission and Social Ministry programs of LCC.
(Note: In light of the restructuring actions taken by the 11th LCC Convention, it may clarify to add that this is the "international" mission executive, the position currently held by Rev. Dr. Leonardo Neitzel, who will retire in the spring. Later in 2018 the Board of Directors will likely call a "Canadian" mission executive to work on mission and parish services concerns within Canada.)
Responsibilities:
The Executive Assistant for Mission and Social Ministry Services shall have primary responsibility for Synod's mission and social ministry programs. He shall assume the following duties:
Provide oversight of the current mission and social ministry programs
Explore new mission opportunities and strategies
Develop funding strategies for the support of missions and social ministry
Provide oversight of social ministry programs
Communicate the mission work of Lutheran Church-Canada
Represent the president to districts, mission oriented-auxiliaries and agencies
Act as LCC Liaison with Listed Service Organizations
Perform such duties as may be assigned to him from time to time by the President of the Synod
Qualifications:
An ordained clergyman who is on the roster of Lutheran Church–Canada or who will join the roster of LCC upon his acceptance and installation.
Fully committed to the doctrinal position of Lutheran Church–Canada and to its missionary purpose.
Able to communicate effectively concerning the great need and opportunities for sharing the Gospel with the whole world.
Sufficiently familiar with other societies and world views, so that he will be sensitive to cultural differences and be able to work with other churches in a supportive manner, free of paternalism.
Committed to working harmoniously and cooperatively with other staff members and with support staff.
Able to work in a healthy board-staff relationship, recognizing the role of the Board in establishing policy and the responsibility of staff in implementation.
Able to undertake extensive travel within Canada and abroad.
Of sufficient health, vigour, and alertness to bear up under long hours, irregular schedules. Able to work "on the road."
Experience as a missionary, in cross-cultural ministry, and in social ministry would be a definite asset. Experience in church administration or in team ministry would be helpful.
For a more detailed job description contact Iris Barta 1-800-588-4226 (ex. 224) or e-mail officemanager@lutheranchurch.ca.
Those wishing to nominate someone for this position can submit names to the President's Office, Lutheran Church–Canada, 3074 Portage Ave, Winnipeg, MB R3K 0Y2. Nominations may also be sent by e-mail to: officemanager@lutheranchurch.ca. The deadline for nominations is January 15, 2018.
———————