Easter Greetings from the President of Lutheran Church–Canada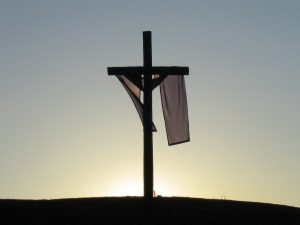 "He is risen. He is risen indeed!" With those traditional and familiar words, I extend my greetings to all the pastors and members of Lutheran Church–Canada congregations and pray that your ears would hear anew, your hearts be warmed and comforted, and your minds enlightened by the Easter message of the angel at the empty tomb, "Do not be alarmed. You seek Jesus of Nazareth, who was crucified. He has risen; He is not here" (Mark 16:6).
In an Easter sermon the Reformer, Martin Luther, speaks of the empty tomb of Jesus and its significance for us in this personal way: "He who has no Good Friday and Easter has no good day throughout the year, that is, he who does not believe that Christ died and rose for him is lost. For we are called Christians because we may look at the Christ and say: Dear Lord, You took all my sins upon Yourself. You became Martin, Peter and Paul, and thus You crushed and destroyed my sin. There on the cross I must see and will seek my sin. You have directed me to find it there. On Good Friday I still clearly see my sin, but on the Day of Easter no sin is any longer to be seen."
But not only on Easter Day. The message of Easter—"Christ was delivered up for our trespasses and raised for our justification" (Romans 4:25), and "Christ has been raised from the dead, the first-fruits of those who have fallen asleep" (1 Corinthians 15:20)—is so over-powering, so profound it cannot be confined to a celebration lasting just one day or even one week.
This is why Easter is a seven-week season—a "Week of Weeks." As the church year's most joyful and festive season, worship during Easter traditionally features the prominent return of the Alleluia ("Praise the Lord") that was removed from the liturgy during the penitential season of Lent. We also sing the canticle of joy and praise, the Dignus Est Agnus ("This is the Feast"), throughout this Easter season in many of our congregations. In addition, the regular Old Testament reading is replaced by readings from the book of Acts, testimonies of the apostles to the risen Lord; white, the symbol of purity, joy, and holiness, is the season's liturgical colour. And during this Week of Weeks the Paschal Candle shines continuously.
All of which—especially amid the bad news that constantly seems to come our way by television or the internet, or through an unexpected call from the doctor's office—serves to remind us of and proclaim to us during this joyful Eastertide the life-giving, life-sustaining Good News: "He is risen!" To which we can only reply, "He is risen indeed!"
Have a blessed Easter!
President Timothy Teuscher