I know that my Redeemer lives!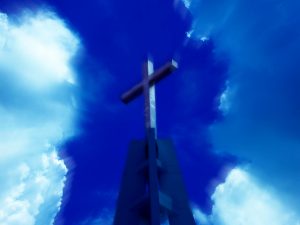 by Thomas Prachar
One of my favourite Easter hymns is a simple, easy-to-sing hymn that has been like a dear, old friend who visits often during the Church calendar, but especially at Easter. The hymn begins and ends with the phrase: "I know that my Redeemer lives" (LSB 461). It is based on Job's words, "For I know that my Redeemer lives, and at the last He will stand upon the earth. And after my skin has been thus destroyed, yet in my flesh I shall see God, whom I shall see for myself, and my eyes shall behold, and not another" (Job 19:25-27). The words of the hymn give the singer comfort and hope in Jesus' resurrection from the dead, as well the assurance of His ascension into heaven: "He lives triumphant from the grave; He lives eternally to save; He lives all glorious in the sky; He lives exalted there on high."
More than that, each line exudes the confidence that because Christ has been raised from the dead those who believe in Him enjoy a similar hope. The author, Samuel Medley, firmly bases that confidence on the phrase, "He lives," which is used 29 times.
Of course, this hymn is not reserved for the Easter season. It speaks of our Lord who lives "to help in time of need." Jesus is our advocate before the Father, bringing our prayers to Him: "He lives to plead for me above." Jesus is there to look after our physical needs, guiding and comforting us during our earthly pilgrimage, to the point where He becomes our "kind, wise, heav'nly friend."
And when we gather at the grave of a loved one, or contemplate our own departure from this life, we can take great comfort and assurance from these words of the hymn: "He lives to silence all my fears; He lives to wipe away my tears; He lives to calm my troubled heart; He lives all blessings to impart…He lives and grants me daily breath; He lives, and I shall conquer death; He lives my mansion to prepare; He lives to bring me safely there."
If you are facing doubts or uncertainties in life, may the confidence expressed in this hymn give you true joy and hope! For what more can be said: "He lives, all glory to His name! He lives, my Jesus, still the same; Oh, the sweet joy this sentence gives: I know that my Redeemer lives!"
Rev. Thomas Prachar is president of Lutheran Church–Canada's Central District